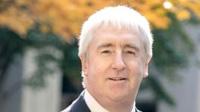 Bibby Financial Services (BFS) in America is forecasting a strong second half of 2017 after seeing increases in funding lines provided across all business segments and successful client retention in the first half of the year.
Jul 21, 2017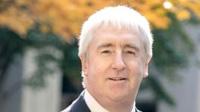 Bibby Financial Services (BFS) in America is forecasting a strong second half of 2017 after seeing increases in funding lines provided across all business segments and successful client retention in the first half of the year.
Key Equipment Finance, one of the USA's largest bank-held equipment finance companies, has provided financing for 16 community solar projects across Massachusetts.
Jul 20, 2017
Key Equipment Finance, one of the USA's largest bank-held equipment finance companies, has provided financing for 16 community solar projects across Massachusetts.
Aug 14, 2017
The Equipment Leasing and Finance Foundation has launched a redesigned website.
Jul 19, 2017
Global vehicle remarketing company Manheim has acquired Pacto São Paulo in Brazil as part of a regional development plan.
Aug 21, 2017
Two years after ride-hailing app Uber first entered the leasing market, there are claims that it is planning to close, sell or consolidate its car leasing business in the US by the end of the year. A report in the Wall Street Journal suggests Uber has found it is currently losing around $18,000 on each vehicle leased to its drivers under the Uber Xchange scheme, compared to the $500 originally estimated. Uber originally went into leasing in 2015, after discovering many of its drivers found it hard to finance a car for their work because of poor credit history and other factors. The Xchange leasing business, which has about 40,000 vehicles and 14 showrooms across the US, has attracted interest from some buyers who are considering buying it outright. Other options could include entering into a partnership with another leasing provider, or winding down the unit by reducing its presence in several cities. There are claims that this could see around 500 jobs cut from Uber's 15,000 workforce. This is the latest in a string of problems affecting the global transport technology company. Recently problems were reported at Uber's Singapore operations, after the company was found to have purchased more than 1,000 defective Honda Vezel models, which had been recalled over fire safety concerns. Uber was said to have bought the cars from an importer rather than directly from the manufacturer, before leasing them on. One of the vehicles subsequently burst into flames. Turbulent times The turbulent times include the resignation of founder Travis Kalanick, who was caught on video in a heated argument with a driver about payment rates, and allegations of sexual harassment and discrimination from employees. It has also been slammed by the Federal Trade Commission (FTC) over failures in its data security policies. The regulator has demanded the company implement a comprehensive privacy program and obtain regular independent audits. FTC acting chairman Maureen Ohlhausen said: "Uber failed consumers in two key ways: First by misrepresenting the extent to which it monitored its employees' access to personal information about users and drivers, and second by misrepresenting that it took reasonable steps to secure that data. "This case shows that, even if you're a fast-growing company, you can't leave consumers behind: you must honor your privacy and security promises." In the wake of news reports alleging Uber employees were improperly accessing consumer data, the company issued a statement in November 2014 that it had a "strict policy prohibiting" employees from accessing rider and driver data – except for a limited set of legitimate business purposes – and that employee access would be closely monitored on an ongoing basis. In December 2014, Uber developed an automated system for monitoring employee access to consumer personal information, but the company stopped using it less than a year after it was put in place. The FTC's complaint alleges that Uber, for more than nine months afterwards, rarely monitored internal access to personal information about users and drivers. The FTC's complaint also alleges that despite Uber's claim that data was "securely stored within our databases," Uber's security practices failed to provide reasonable security to prevent unauthorized access to consumers' personal information in databases Uber stored with a third-party cloud provider. As a result, an intruder accessed personal information about Uber drivers in May 2014, including more than 100,000 names and driver's license numbers that Uber stored in a datastore operated by Amazon Web Services. The FTC alleges that Uber did not take "reasonable, low-cost measures" that could have helped the company prevent the breach. For example, Uber did not require engineers and programmers to use distinct access keys to access personal information stored in the cloud. Instead, Uber allowed them to use a single key that gave them full administrative access to all the data, and did not require multi-factor authentication for accessing the data. In addition, Uber stored sensitive consumer information, including geolocation information, in plain readable text in database back-ups stored in the cloud. Under its agreement with the FTC, Uber is required to implement a comprehensive privacy program that addresses privacy risks related to new and existing products and services and protects the privacy and confidentiality of personal information collected by the company. It also has to obtain within 180 days, and every two years after that for the next 20 years, independent, third-party audits certifying that it has a privacy program in place that meets or exceeds the requirements of the FTC order.
Aug 21, 2017
Lighthouse Finance, a pan-Nordic operational equipment leasing and asset management firm, has entered into a strategic partnership with Simpler Funding in a bid to break into the US market. The aim is to use Simpler Funding's investor network throughout North America to expand the middle market financing and supply chain solutions that Lighthouse Finance currently offers fish and food industry clients across Europe. The partnership will initially focus on the aquaculture sector, providing cross-border investment opportunities for international investors and private businesses. Roy Høiås, CEO of Lighthouse Finance, said: "The aquaculture finance industry is well cultivated in Scandinavia so, as global fish consumption continues to increase rapidly, we're keen to foster new relationships in North America and beyond." Howard Tang, CEO of Simpler Funding, said: "This partnership is compelling because we bring a global perspective to what has traditionally been a localized, private sector. "We offer a fresh, highly nimble entrepreneurial approach to Lighthouse's longstanding industry expertise; the opportunities are immense." The partnership is based in New York state. Lighthouse Finance has more than 30 years of experience in public and private sector project finance and operational equipment leasing solutions. The firm is based in Oslo and has offices throughout Scandinavia.
Aug 21, 2017
Ford has launched its crowd-sourced shuttle service Chariot in New York City, aiming to provide new mobility solutions to consumers. The service will focus on commuters who live in "transit deserts", or areas that are not within walking distance of public transportation. With New York City's growing population, more people are using public transportation. In 2016, average weekday ridership on the subway was 5.7 million people – the highest since 1948, according to the New York Metropolitan Transit Authority. Annual ridership topped 1.7 billion. Not only does the sheer number of commuters make getting around difficult, but access for people in the city's transit deserts is a particular challenge. While 94% of residential units in Manhattan are within half a mile of a subway stop, only 54% of units in Queens are, according to research by New York University's Furman Center. For many, simply getting to a transit point can be difficult. Jessica Robinson, director, Ford City Solutions, said: "We know how important it is for everyone to be able to get around effectively – especially in densely populated places like New York. "Chariot is one way we're trying to help cities accommodate their residents and ensure people aren't sacrificing their needs as a result of limited mobility options." Service supplement During typical commuting times, Chariot shuttles will travel to busy areas where people work, then bring them back at the end of the day. Each Chariot accommodates more than a dozen people and guarantees seats for every rider. Chariot CEO Ali Vahabzadeh said: "Our mission at Chariot is to provide reliable, safe and affordable transportation for as many people as possible. "We want to connect people more easily to where they want to go – whether they need help making it to a transit hub or live in an area underserved by public transportation." New York is the latest market to get Chariot's service, which is launching with two pre-planned service areas in Manhattan and Brooklyn, at a flat rate of $4 per ride. People can create additional service areas through crowd-sourcing. By this fall, Chariot plans to have 60 vehicles operating in New York City. Chariot can expand the reach of public transportation and offer first- and last-mile solutions to complete commuter routes. In San Francisco, where Chariot operates 12 commuter service areas, about 20% of riders use it to connect to transit hubs such as BART and Caltrain, or to ferry terminals. The service can also be used to supplement public transit at peak commuting times, keeping large groups of people moving without the need for single-occupancy vehicles. According to a study conducted by KPMG, every Chariot in operation can remove about 10 cars from roads. As part of the New York launch, commuters will be able to use a crowd-sourcing process to choose and contribute to potential service areas. Users can even create a custom route for areas they feel would benefit from Chariot, then share their proposal with friends, family and neighbors who may be taking similar commutes. Once enough riders sign up to support and fund a proposed route, as many Chariots as needed will be dispatched to service the area. In addition to the commuter service, Chariot is launching enterprise and charter services in New York City. Enterprise is available for companies that would like to provide shared commutes for their employees, while charters allow users to directly book a private 14-passenger Chariot for day trips or events.
Aug 21, 2017
Air Lease Corporation has announced a long-term lease agreement with Aeromexico for a new Boeing 787-9 aircraft. The aircraft is from ALC's order book with Boeing and will be Aeromexico's fourth new 787-9 lease from ALC. Two of the Dreamliner aircraft have already delivered to the airline, with the third scheduled to deliver in June 2018 and the fourth in April 2019. Steven Udvar-Hazy, executive chairman of ALC, said: "Aeromexico is ALC's largest single airline customer in Latin America, and we continue to work closely with this successful airline to develop the most modern fleet to support their expanding global operations and their alliance with Delta Airlines." Aeromexico, the largest airline in Mexico, operates more than 600 daily flights and serves more than 80 cities on three continents, including 45 destinations in Mexico, 16 in the US, 16 in Latin America, three in Europe, two in Asia and two in Canada.
Aug 10, 2017
Solar Capital has paid around $210 million to acquire NEF Holdings, an independent equipment finance company. NEF Holdings provides finance to US-based companies through its wholly-owned subsidiary Nations Equipment Finance. NEF was founded in 2010 by former GE Capital equipment finance professionals and has underwritten approximately $1 billion of equipment financings since inception. The portfolio is highly diversified, with an average funded exposure per borrower of $2.3 million, and consists of long-life, essential-use assets such as trucks and trailers, machine tools and equipment. Solar said the acquisition marks another important step in its plans to expand its direct lending investment channels and provide differentiated sources of growth. Michael Gross, chairman and CEO of Solar, said: "We believe that NEF offers a compelling opportunity to invest in an established business, whose management team has a strong track record. "The addition of NEF's sourcing channel enhances Solar's flexibility to originate investments across multiple business lines in order to find the best risk reward opportunities while also increasing the earnings power of Solar's portfolio." Bruce Spohler, chief operating officer of Solar, said: "We believe this acquisition further positions us as a diversified specialty finance company, providing capital solutions to middle market companies. "NEF, with its 100% collateralized loan portfolio, complements Solar's other specialty lending businesses. "We believe NEF's business is highly scalable and provides Solar with access to another differentiated middle market corporate credit platform focused on collateral-based/LTV lending. NEF offers attractive risk-adjusted returns and has a low correlation to the broader non-investment grade credit markets."
Aug 10, 2017
Florida-based GA Telesis has launched a specialty finance unit, Structured Credit Products (SCP), to provide structured financial solutions for airline, maintenance repair operations and OEM customers. It will have an initial focus on inventory leasing to meet growing demand for finance for new aircraft. Looking ahead, SCP will explore other aviation finance products including originated secured lending, trading in public and private debt, and investments in other aviation related financial instruments. SCP will be led by Stuart Weinroth, vice president, an industry veteran with more than 20 years of experience in the aviation finance and leasing sector. In its first growth phase, SCP will be enhancing the company's existing inventory leasing platform with a three-year capital allocation of $1 billion towards providing inventory leasing solutions to airlines around the globe. SCP says the airlines' transition into new-technology narrowbody and widebody aircraft types has put a significant capital investment burden on operators to procure spare parts to support essential operations. GA Telesis' existing inventory leasing product provides medium to long-term financing under a lease structure, allowing airlines complete operational flexibility for a fixed monthly rent amount. For its part, SCP will focus on spare parts related to Boeing 787 and 737MAX and Airbus A350 and A320NEO families of aircraft; however, lease opportunities for equipment related to other aircraft types will also be considered. Abdol Moabery, president and CEO of GA Telesis, said: "This is an unprecedented time in the history of aviation where all of the aircraft manufacturers are delivering new technology aircraft and engines across four aircraft families simultaneously. "With over 8,700 new technology 787, 737MAX, A350, and A320NEO aircraft in the current back-log, we are prepared to help our airline customers by providing them a customized financing solution to meet their inventory provisioning needs." Earlier this week, GA Telesis, along with its shareholder Tokyo Century Corporation, announced an additional $1 billion joint initiative for the financing of new-technology jet engines.