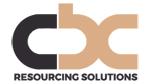 £90,000 plus bonus and benefits.
Our client is a fast-expanding, substantially backed asset finance business specialising in the provision of a range of funding options into the UK SME and mid-corporate sectors.
As they continue to execute their plan for ambitious growth they are keen to appoint an experienced Head of Legal.
This will be a broad role in an initially small team with a wide range of responsibilities including provision of advice to Board and business at large, document management, contract negotiation and drafting, company secretarial matters as well as establishment of a legal framework and associated budget.
As this is a start-up, the first priority will be working with the COO to establish the legal function. This will include:
Create document library with template finance agreements and ancillary documents.
Establish document governance and distribution model.
Review company secretarial documents and establish library.
Build relationships with external advisors and set up panel with terms of engagement.
Own legal budget and establish processes for cost effective sourcing of advice.
Define requirements for reporting of key metrics to COO and stakeholders.
The successful candidate will be a qualified lawyer with a minimum of five years' experience of PQE. It is also essential that you have experience within the asset finance industry.
This is an excellent opportunity for a legal professional to create a legal function from scratch with no legacy systems or issues. It requires a hands on and delivery focussed attitude, as well as creativity and problem solving skills.
Contact: In the first instance please send your CV in confidence to Miles Clarke at miles@cbcrs.co.uk or call 0161 486 0011.