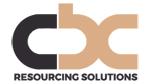 £70,000 plus bonus and benefits.
A leading bank owned leasing company is looking for a credit risk analyst to join their London based asset finance and leasing team.
Key Responsibilities:
Reporting to the UK Head of Risk you will be responsible for analysing and approving submitted credit proposals and revisions, with the focus on minimising the risks within the lease portfolio.
Presenting analysis to credit committee and reviewing and confirming conclusions of the credit committee.
Advising business partners about the credit structures including complex highly leveraged transactions and structured products.
Initiating, challenging, testing and revising credit policies and proactively monitoring the credit portfolio.
Being a prime point of contact within the credit risk management department and have the ability to deal with problem files and assist in the negotiation or structuring of transactions.
Key Skills:
The successful candidate will have in depth knowledge of the UK asset finance and leasing market and the products used in this sector.
Ideally you should have worked in credit and risk in middle ticket leasing/asset finance with exposure to transportation, construction/materials handling and plant and equipment asset classes.
You will have significant experience of business and market analysis, financial reporting, legal and tax terminology and legislation and regulations related to UK asset finance and leasing. You will have gained this expertise in the areas of lending, finance and credit risk analysis.
Knowledge of credit terms and conditions, ratios, covenants and contract documentation is required.
You will possess strong numerical, analytical and communication skills, be self-motivated and a team player.
The role represents an exciting opportunity, with excellent career prospects.
Contact: In the first instance please send your CV in confidence to Keith Snow at keith@cbcrs.co.uk or call 07891 906926