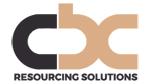 Up to £28,000 + Excellent Benefits & Bonus.
A large Business Finance organisation my client is currently looking to recruit a Collections Executive to join their growing team. Ideally you will have a background gained in B2B / commercial collections / recoveries.
Key Responsibilities:
Ensure every customer receives the appropriate experience on every contact, either inbound or outbound.
Make relevant arrangements to obtain repayment of the outstanding arrears or balance, agreeing full and final settlements, or assessing offers relating to customers in financial difficulties or vulnerable customers in line with policy and procedures.
Deliver all personal KPI's and objectives.
Assess and resolve enquiries, requests and complaints primarily on the telephone but also by post, email or other electronic channels to ensure that customer and introducer enquiries are resolved at first point of contact unless specialist knowledge or investigation is needed.
Accountable for using sound judgement and taking decisions within established procedures.
Accountable for adhering to all internal policies and procedures plus internal and external controls such as DPA, customer service call evaluation framework for each service request.
Contact: Gemma 07850 906716 gemma@cbcrs.co.uk