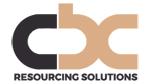 Up to £35,000 + Excellent Benefits & Bonus.
A large Financial Services organisation my client is looking to recruit a Collections Team Leader to manage a small team of collections officers.
Key Responsibilities:
Oversee and lead the day-to-day running of the team identifying customer detriment, delivering fair customer outcomes and ensuring regulatory compliance.
Support the design and delivery of collection strategies and campaigns including workflow allocation and management to maximise income and minimise loss.
Manage the delivery of Key Performance Indicators (KPI's) and team objectives.
Coach and develop a high performing collections team.
Ensure that Vulnerable Customer (VC) identification, recording and handling procedures are accurately and effectively followed by the team.
Agree within delegated authorities or recommend if outside of own authorities: financial reschedules, forbearance, write offs and bad debt provisions.
Ensure that the team operates within defined policies, processes and procedures and delegated authorities.
It Is ESSENTIAL you have a background managing a team with at least 2 years experience in B2B collections / recoveries.
Contact: Gemma 07850 906716 gemma@cbcrs.co.uk