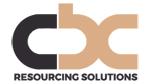 To £80,000 to £100,000 per annum plus benefits.
Our client is a well-established, well backed and well respected player in the UK asset finance and leasing space.
As they continue to expand their presence they are keen to appoint an experienced credit and risk leader to maintain and protect the quality of new business as they increase their appetite for quantity.
The target market is typically the UK SME and mid-corporate community and distribution is direct, broker introduced and via vendors and dealers.
This is a strategic leadership role which sits on the senior leadership team but also requires someone who can be hands on with their leadership style and approach to getting things done.
We are keen to receive applications and enquiries from experienced asset finance credit risk managers who have proven experience in the traditional asset finance and leasing space.
Cultural fit will be really important as well as drive, energy and ambition.
Contact: Please direct all enquiries and CV's to Miles Clarke at miles@cbcrs.co.uk or call 0161 486 0011.