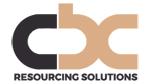 £25k basic, uncapped OTE, excellent benefits package.
Our client is a long established and well regarded financial services business, who specialise in lending to SME's across the UK. They have won countless awards including investors in people, and recognition in the Times 100 best small companies to work for.
They have offices across the country, and are currently expanding their Manchester City Centre sales operation.
We are looking to recruit a number of highly motivated, target driven sales people, who can generate new business through outbound calls to prospect customers, in addition to building longer term relationships to maximise the opportunity for repeat business.
The role in the first instance will be cold calling prospects, but you will retain every contact, and build on these relationships over time, to secure repeat business and referrals.
Successful candidates will be highly motivated, activity driven and motivated by achieving targets and earning commissions. Although this is a B2B role, and B2B sales experience is preferred, we are also happy to consider candidates from other sales backgrounds who can demonstrate the tenacity and drive that our client requires.
This is a fantastic opportunity to join a blue chip organisation, as part of a growing team, where earnings opportunity is genuine and uncapped for the right individuals.
Roles are to start mid-February 2018.
Contact: Anita 07970 834025 anita@cbcrs.co.uk