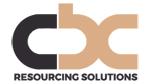 Up to £30,000 + Excellent Benefits & Bonus.
A large Financial Services provider my client is currently looking to recruit an experienced QA Coach / Trainer to provide coaching and development sessions throughout the business as needed.
Key Responsibilities:
Responsible for ensuring that all required coaching and development activities are completed in accordance with internal requirements.
Leading and supporting calibration and levelling sessions with operational areas.
Responsible for updating relevant systems to evidence the completion of feedback and coaching activities.
Responsible for identifying trends and red flag areas which require additional focus as part of coaching and development plans.
Providing recommendations for learning and development requirements.
You will have previous experience gained in a training / coaching role with knowledge of QA framework.
Contact: Gemma 07850 906716 gemma@cbcrs.co.uk