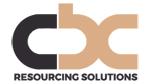 £50k.
Our client are a long established provider of asset finance and leasing facilities to SME's across the UK. Part of a well backed, larger asset finance group , they are experiencing significant growth and success, and as such, are now looking to recruit an experienced asset finance underwriter to join their team.
Reporting to Director level, you will be responsible for the evaluation, analysis and approval of all new credit proposals, ensuring a timely turn around within agreed SLA's .
Key Responsibilities:
Use business information/financials to form the assessment of risk to arrive at sound underwriting decisions.
Ensure all credit risk policies and procedures are adhered to.
Make recommendations on larger transactions for approval by group credit committee.
Maintain regular communication with existing and potential introducers and suppliers.
Ensure any commissions built into the transactions are appropriate and within guidelines.
Work closely with other team members to ensure efficient workflow.
The successful candidate will have a proven track record of working within a credit underwriting position within the asset finance industry, and have held an underwriting mandate.
You will have excellent communication skills, strong attention to detail and be highly motivated with the ability to work on your own initiative.
The role could be based from one of the group offices, or home based, so we are keen to speak to suitably qualified candidates, irrespective of location.
Contact: Anita 07970 834025 anita@cbcrs.co.uk