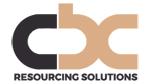 Up to £45,000 + Benefits.
A large, reputable funder my client is looking to recruit a Credit Manager to join their existing team. Ideally you will have experience in SME underwriting however a candidate with experience in consumer underwriting with some exposure to SME will also be considered.
Key Responsibilities:
The timely and accurate underwriting of new business proposals introduced within your delegated authority and the provision of analysis and recommendations outside agreed authority levels.
Preparing detailed financial analysis including standard ratios identifying all material financial risks and opportunities including commercial issues to ensure that they are adequately assessed in order to arrive at a balanced and informed recommendations.
Undertaking appropriate level of analysis of the customer finance company portfolio to highlight arrears and portfolio quality issues and potential impact on the strength of the overall credit covenant.
Maintaining excellent working relationships with internal and external customers in order to optimise business effectiveness without compromising risk management imperatives.
Ensuring compliance with all relevant legislation and specifically that which relates to Data Protection and Money Laundering.
Contact: Gemma 07850 906716 gemma@cbcrs.co.uk