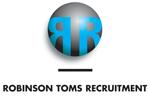 Salary range to £70,000 plus excellent benefits and performance bonus.
Our client a leading middle ticket broker focussed asset financier are seeking two additional Portfolio Relationship Managers to join their national team and be based from their central London offices.
You will be responsible for managing and maintaining existing customer facilities and supporting new business generation.
You will also support the national team of Relationship Directors ( originators ) with new credit proposals and client reviews. Proposals and reviews are related to transactions in both the direct Lease business as well as more complex structures: disclosed – undisclosed, syndications, club deals and other structured deals.
You will be jointly responsible and accountable for the quality and timeliness of submission of proposals and reviews from the Sales team and be involved in the complete process of a Lease transaction, from origination (customer facing), via in-life management, and end-of-lease activities.
You will form an integral part of the First Line of Defence, liaising closely with the Sales and Credit teams, to assist with the decision making process and risk mitigation.
You will form part of the front line commercial team and has the ambition and potential to grow into either a Risk or direct Sales role.
A full job description is available to share with appropriately skills and experienced applicants.
Candidate Profile
You must be able to work from offices in central London and possess:
A BA Degree in / Finance / Economics, or a related discipline, MBA or Masters would be viewed positively but is not a pre requisite.
Credit analysis experience in asset based lending, preferably Leasing.
Sales/Account management experience would be advantageous, particularly if you aspire to progress into a sales role but this is not a strict requirement.
You must have:
Proven financial industry working experience – ideally gained with a major funder.
A good knowledge of the leasing market and products and activities.
Experience in structuring of deals.
Ability to interpret financial statements.
Advanced understanding of financial ratios and business principles and strong analytical skills with an ability to question assumptions.
Advanced knowledge of credit analysis and lending/leasing functions.
Have advanced knowledge of typical equipment finance and bank products and services.
Be highly motivated and ambitious, with high energy levels and ability to prioritize and multi-task effectively.
Possess an eagerness to learn and self-develop.
Possess a solution driven and can-do mentality.
Have good/strong Risk knowledge.
Have the ability to work under pressure to meet deadlines.
Contact: Please send your CV firstly to Sean Toms at : sean_toms@robinson-toms.com and then call me on 01743 821472 for a confidential discussion.