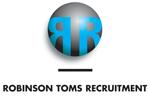 Base salary up to £35,000 on target earnings at this salary would be £58000 + (60/40 mix) plus Audi company car plus 10% of salary pension & life & health cover. Quarterly paid commission with excellent accelerators once at 100% of annual target.
Our client a major financier are seeking a midlands base account manager to manage an already highly performing sales area. You role is to deliver a modest growth in business in 2018 by maintaining and building upon relationships rather than focussing on winning new accounts.
You will focus on maintaining and ideally growing our clients share of available finance business working closely with your dealers from sales person level up to dealer principal.
Candidate Profile
You must be based on the midlands sales area which encompasses dealers based in Birmingham, Derby, Leicester, Nottingham but also be willing occasionally to travel to support dealer branches in Manchester and in South Wales.
You should have a finance and leasing sales background. Knowledge of any dealer driven routes to market is acceptable providing you can learn the nuances of financing office technology assets.
Our client are receptive to considering applications from internal account managers role who are wishing to move into a first external role where you will personally take responsibility for a territory and a target and be provided with, we expect, your first company car.
Excellent career and earning potential are available for ambitious high achievers.
Contact: Please send your CV firstly to Sean Toms at : sean_toms@robinson-toms.com and then call me on 01691 670466 for a confidential discussion.