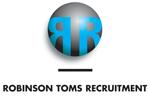 salary range preferred to £50,000 possibly slightly higher, base salary is 70% of on target earnings thus OTE at £50,000 is c£72,000. Excellent commission plan is provided, quarterly paid with very aggressive accelerators once 100% of annual target is achieved. Strong benefits include a quality company car, life cover, family health cover and 10% company pension contribution.
Our client are seeking to hire a Broker Manager to further develop business from lease brokers who introduce hard asset business eg , commercial vehicles , trailers , construction & yellow plant, machinery, engineering etc.
The sales area that ranges from Birmingham north into Scotland has a good number of supporting brokers, volumes have steadily been increasing whilst margins have been maintained and delinquencies controlled .Your role is largely to gain a greater share of volume from each broker rather than go out and win new brokers.
Our client desires to achieve what is considered a medium return in the hard asset market this role is focussed on but offers the brokers a high quality service, fast decision, fast payout, a fair commission structure plus a broad product range, access to residual value based solutions and the ability to refinance (sales and leaseback) and also finance second hand assets.
Their credit policy is broad enough to satisfy a good proportion of the range of business that brokers introduce but they are not a sub prime lender but equally nor do they price like one.
We are willing to share with appropriately skilled applicants whom we wish to put forward current volumes, targets both for volume and margin, average values and average term.
Candidate Profile
We are seeking applications from those who have the skills to manage business from intermediaries , if you are currently a broker manager with a strong record and good hard assets experience you will be of particular interest.
Applications from those who are based on the sales area and have hard asset experience that is vendor driven or those with direct experience who can make the transition to being a broker manager will also be considered.
Some flexibility is expected to cover what is a large sales area, typically you can expect to spend one night a week away from home and will be able to use quality hotels for such nights away.
Whatever you asset finance background we are seeking a hard working focussed broker manager, who can read a balance sheet, understand what a good and bad deal looks like and someone who is interested in building a long term career at our client.
Excellent career and earnings potential is available for ambitious high achievers.
Contact: Please send your CV firstly to Sean Toms at : sean_toms@robinson-toms.com and then call me on 01691 670466 for a confidential discussion.