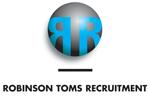 salary £50,000 - £60,000, on target earnings £100,000 to £120,000 with ability to earn to 200% of variable + car allowance, monthly paid commission on all business plus 50% of OTE earnings guarantee for your first 6 months plus pension, life & health cover.
Our client a leading full service lease IT financier are interested in attracting additional new business developers to sell residual value based full service lease solutions to SMB's & mid and large corporate customers.
Your route to the customer may be direct or via IT resellers or systems integrators but crucially you will be someone who gains the confidence of any introducer to allow you to talk direct to their customer very early in the sales process.
You will have the skills to build a prospect pipeline and to build relations across multiple functions at a customer to get across the strategic value of financing rather than buying IT assets and services.
As this is a wholly new business role so you will need to be confident in your ability to achieve modest first year targets in terms of volume and margin that reflect the new business nature of the role. We are happy to discuss targets with qualified applicants.
Excellent earnings and career potential are available for ambitious high achieving self starters.
Candidate Profile
Our client are flexible about your location if distant from one of their offices you will be home based but be expected to demonstrate you have skills , motivation and commitment to work remotely.
Our ideal candidate will have a demonstrable record of new business sales success in the IT finance sector or in the IT sales sector, if the latter it would be beneficial if you have used finance as a sales tool but effective training is available to help bring you up to speed on deal structuring, contracts, pricing etc.
Those from an IT sales background who have a network of customers where you have enjoyed strategic relationships at senior level are particularly of value. Our clients SMT will work closely with you to ensure that all business opportunities you can re-leverage are effectively capitalised upon and of course you will receive 100% accreditation for all business closed.
Applications from those from a direct asset finance background who are genuine new business hunters (not farmers relationship managing a portfolio) who want to switch asset class to IT finance to much increase income are very much welcomed as our clients SMT will work closely with you to help you quickly understand the nuances of the IT finance sector.
Contact: Please send your CV firstly to Sean Toms at : sean_toms@robinson-toms.com and then call me on 01691 670466 for a confidential discussion.