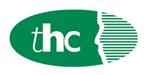 £80,000 to £100,000 plus bonus and benefits.
We are recruiting for a newly created role within Consumer Finance. Our client is an innovative provider of retail finance solutions who provide customised finance solutions services. We are keen to talk to candidates who have proven Operations management experience ideally in consumer/retail/point of sale finance.
Your Responsibilities:
Recruit, grow, develop, coach and performance manage an operations team.
Manage the Operations functions and budgets across the business.
You will be responsible for:
Loan Management.
Collections.
IT and internal technology.
You will need to demonstrate a career history of high volume consumer financial services from a B2B background.
Contact: For an informal discussion please call Julie Ramsay on 01279 713900.