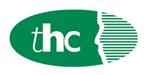 up to £50k + bonus + 25 days leave.
Our client is a dynamic consumer lending FinTech business based in Oxford. Our founders and management team have extensive track records in Finance and Technology. They are technology driven and a unique brand that aims to redefine the relationship between borrowers and lenders, and is supported by capital from one of the world's leading investment companies.
They are looking for exceptional candidates with strong academic achievements and/or expertise in their subject, along with a desire to thrive in a fast-paced entrepreneurial culture. Successful applicants will be able to demonstrate energy & passion in all that they do, motivation, curiosity and a can-do attitude.
Key Responsibilities:
Identifying compliance risks and developing appropriate controls within the regulatory framework in which we operate.
Training colleagues and promoting organizational compliance internally.
Developing a risk-based compliance monitoring and testing programme.
Managing regulatory reviews and compliance related audits.
Assisting with key strategic projects and regulatory change initiatives by providing accurate and reliable compliance advisory support.
Managing internal and external relationships such as FCA.
You need to have at least 5 years' experience working in UK Financial Services in compliance, risk management of audit and have demonstrable expertise in Consumer Finance regulatory compliance. You should also have a detailed understanding of:
FCA sourcebooks – CONC, DISP, SYSC and SUP.
Data Protection Act including GDPR.
Additionally you should be aware of: Oversight of distribution chains, the variety of permissions held by brokers including limited and full permission plus the AR framework and application of the Senior Managers Regime.
You will be able to work independently, with attention to detail and excellent written & verbal communications skills are a must.
Contact: If you are interested in this role, please email your CV to vicky@thcrecruitment.co.uk