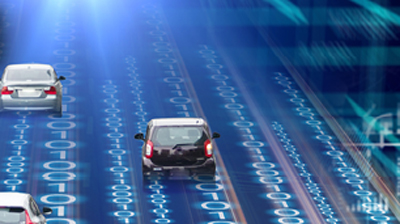 Download the latest issue of Auto Finance Technology by completing the form below
Technology is reshaping the automotive industry as new products and services are developed that meet the changing mobility needs of consumers and businesses.
Vehicle ownership is being replaced by pay-on-use services that could transform the shape of supply chains, while digitalisation is revolutionising the vehicle finance market.
Auto Finance Technology, Asset Finance International's new magazine, provides an in-depth look at the most recent developments in its new issue, which also previews the 2018 International Asset Finance Network Conference and Awards.
This issue's highlights include:
The latest news, including Daimler's investment in ride-on-demand services, FICO's global research into the future of auto finance and development of Mastercard's connected car services
How pay monthly car services, including Fair, Mercedes-Benz Collection, Access by BMW, Care by Volvo and Carpe are challenging the status quo of the traditional car financing process
The future role of blockchain in auto finance, including insight into the work of MOBI and its new chairman and CEO Chris Ballinger, former chief financial officer and director of mobility services at Toyota Research Institute.
A new review of the latest consultancy reports, including analysis from Deloitte, Frost and Sullivan and McKinsey.
This issue also includes a round-up of the International Asset Finance Network Conference and Awards in September, which for the first time includes a unique stream covering equipment finance, in addition to its traditional fleet and auto finance focus.
Key speakers include:
Jonathan Andrew, global chief executive, commercial finance, Siemens Financial Services
Chris Ballinger, CEO, MOBI and ex Chief Innovation Officer at Toyota Financial Services
Miguel Cabaca CEO, Arval UK
Giacomo Carelli, CEO, FCA Bank
Tony Douglas, head of brand, BMW Group Mobility
Chris Kirby, CEO and co-founder, Tomorrow's Journey
Tim Porter managing director of Lex Autolease
Christoph Riech, CEO and founder, Iwoca
PLUS this issue includes our regular regulatory and compliance roundup.
Auto Finance Technology was launched last year to provide finance professionals with one-stop shop to stay up-to-date with the latest innovations, and to learn how leading auto finance companies are using new tech to attract and keep more customers.
To download your copy of Auto Finance Technology, complete the form below.