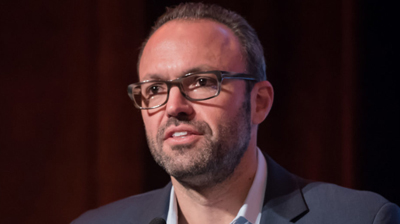 Lenders are extending more loans to sub-prime consumers as the credit market continues to exhibit signs of strength, according to research from TransUnion.
Its Q3 2018 industry insights report found that in the auto finance sector, independent lenders have begun issuing new loans to sub-prime consumers, following industry pullback in 2016 and 2017.
Sub-prime auto originations increased 7.3% year-over-year, after falling 7.8% year-over-year in Q2 2017.
Matt Komos, vice-president of financial services and research and consulting at TransUnion, said: "The pendulum is starting to swing back, as we see lenders once again extend credit to sub-prime consumers. In this environment, lenders are continuing to focus on risk tolerance and are taking this into consideration as some of them are shortening loan terms, managing interest rates and lowering loan amounts or credit lines."
TransUnion's report also shows auto loan delinquencies are declining, even with the rise of sub-prime borrowers.
After eight straight quarters of credit tightening, delinquencies showed improvement alongside an uptick in originations.
The overall consumer-level delinquency rate declined, with sub-prime showing an improvement of 15 basis points in the year to Q3 2018, reaching 6.82%.
Overall, originations increased 3.1% year-over-year in Q2 2018, the second consecutive quarter of growth.
In his analysis, Brian Landau, senior vice-president and automotive business leader at TransUnion (pictured above), stated: "The auto finance market continues to show signs of underlying health – delinquencies have flattened and it appears that lenders have responded by making credit more available to sub-prime borrowers again.
"This has helped drive modest year-over-year origination growth the past two quarters, following declining originations the previous six quarters.
"Delinquencies are flattening overall but there are headwinds to be wary of including increasing interest rates, rising oil prices, existing steel and aluminium tariffs increasing vehicle input costs as well as the threat of additional tariffs."
There are similar findings from the latest quarterly survey from the New York Federal Reserve, which shows credit scores below 620 -- defined as sub-prime -- accounted for the biggest percentage volume increase out of five credit-score ranges it uses.
Sub-prime auto originations were $32.6 billion, up about 10% from the third quarter of 2017.
However, most originations continued to be the highest credit-score range, of over 760, which accounted for 31.7% of originations in the quarter, compared to 20.7% for sub-prime.
Q3 2018 marked the first time sub-prime originations grew year-over-year since the second quarter of 2016, according to the data.