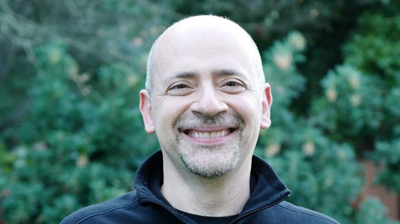 Fiat Chrysler Automobiles (FCA) is to trial two forms of car-sharing services for owners of Jeeps.
The first, with start-up Turo, will focus on peer-to-peer sharing, and a second subscription service with Avis will let owners swap their Jeeps for other vehicles.
Both three-month pilots start in Boston and will be limited to the first 100 owners to sign up.
Under the partnership with Avis Budget Group, owners will be able to swap their Jeep for other vehicles, such as a Ram pickup or Dodge Challenger.
Avis will supply the inventory for the pilot, which will allow participants to change models as often as six times during the three months. Two swaps will be delivered by the company, but drivers will be required to collect any other vehicles themselves.
Car-sharing marketplace Turo has 350,000 vehicles listed and more than 850 unique makes and models.
Users have the option to rent another driver's privately-owned car locally, while the owner makes money to offset the cost of car payments. The company claims its prices are up to 35% below traditional car rental agencies and says owners make around $500 a month from lending out their vehicle.
Turo offers car owners a bespoke tool called the Carculator, which helps them estimate how much they could make by sharing their cars on Turo, based on the vehicle's year, make, model and geographic location.
Calculations are based on six million-plus rental days already booked on Turo. The company used this data in a study ranking vehicles by their potential return on investment, which it says confirmed that Jeep models can provide excellent return on investment for Turo hosts — the Jeep Wrangler and Jeep Cherokee took the top two spots in the study's SUV category, while the Wrangler ranked number one over all other vehicles, and has consistently been one of the most-booked vehicles across the Turo marketplace.
Andre Haddad, the company's founder, said: "As Turo hosts, Jeep buyers can get help covering their payments, offset the cost of ownership entirely, or even turn a profit. These earnings open up the ability to afford a more upscale vehicle, whether it's with added options or a different model previously thought unattainable.
"This partnership is a natural fit for Jeep and Turo. Models across the Jeep lineup have long been among the most popular vehicles for guests on Turo — their versatility appeals to adventure-seekers across the US, no matter the region or season. Jeep owners will find the Turo marketplace a welcoming and engaging place to share these adventures."
Turo is active in the US, Canada, Germany and the UK, where it expanded its presence earlier this year.
At the beginning of January, Turo partnered with easyCar Club after the EasyGroup-owned peer-to-peer car-sharing marketplace stopped taking bookings.
Haddid said: "This partnership not only brings the entire fleet of seasoned easyCar Club hosts and guests to the Turo family, but also represents a massive step in cementing Turo's position as the UK market leader in peer-to-peer car sharing."