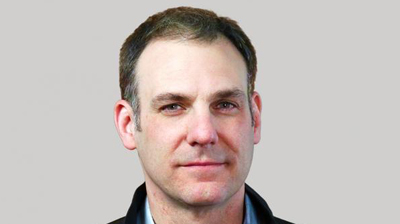 Urgent.ly, which operates a global mobility and roadside assistance platform, has raised $21 million from a range of investors, including three auto finance specialists.
BMW i Ventures, Jaguar Land Rover's venture capital fund InMotion Ventures, and Porsche Ventures have all taken part in the funding round for the Virginia-based company, which has been active in the roadside services market for more than 15 years.
As global automotive and new mobility companies design more complex transportation services, the level of innovation is threatening the business model of traditional roadside assistance providers.
Services are evolving into mobility assistance that can service vehicles as well as fleets of the future that will include electric vehicles, autonomous vehicles, micro-mobility vehicles, drones, robotic delivery and more.
Kasper Sage, partner, BMW i Ventures, said: "The old model of roadside assistance must make way for a modern, more digital approach.
"Urgent.ly will allow OEMs around the world to provide their customers the kind of real-time and connected digital experience they now expect in everything from food delivery to ride-sharing. Urgent.ly enables unparalleled transparency, connecting dealerships, OEMs, providers and customers in real-time, with actionable data-driven insights to optimize the experience along every step of the way."
The investment signals a willingness among manufacturers to work more closely together to achieve the economies of scale needed to service the new mobility market.
Sebastian Peck, managing director, InMotion Ventures, said: "For Jaguar Land Rover to invest, alongside other established automotive manufacturers, into a business like Urgent.ly that is making great strides to transform the roadside assistance industry to deliver a better customer experience, is a completely logical step for us."
Separately, BMW Group has also selected Urgent.ly to work together with the BMW ConnectedDrive Customer Interaction Center (BMW Assist) as the vendor partner to provide roadside assistance and extended mobility services to owners of all four of its brands in the US: BMW, BMW Motorrad, MINI and Rolls-Royce Motor Cars.
Chris Spanos, CEO and co-founder of Urgent.ly (pictured), said: "We are truly gratified by the support of our investors, including some of the world's top global automotive brands, as we work to define the future of mobility and roadside assistance and deliver experience customers demand and deserve.
"We look forward to continuing to innovate our connected services across the rapidly evolving global automotive, insurance and mobility markets, where we have consistently driven increases in customer satisfaction over the legacy models that have defined the industry for the past 70 years."