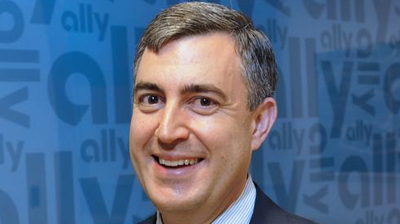 Ally Financial saw its auto finance originations increase 2.1% year-over-year to hit $35.4 billion by the end of 2018.
Ally CEO Jeffrey Brown said the full year results were some of the strongest since Ally became a public company.
Used vehicle finance reached $18.2 billion, or 52% of total 2018 originations; $13.1 billion was new retail volume, while leases accounted for $4.1 billion.
Its total auto finance and leasing assets rose from $114 billion to $117 billion over the same period.
Most of the growth came from a rise in consumer auto earning assets, which were up $2.1 billion year-over-year to $78.9 billion as growth in the retail auto portfolio more than offset a decline in operating lease assets.
Brown said: "In 2018, Ally delivered strong financial and operational results while positioning the company for growth in 2019 and beyond.
"Our accomplishments during 2018 reflect our leading auto and deposit franchises, customer-centric product expansion initiatives, and our commitment to drive shareholder value through efficient capital management.
"Our auto business leveraged its strong dealer relationships and leading market position to expand risk-adjusted returns on over $35 billion of consumer auto originations in 2018.
"Overall, our ongoing momentum in diversifying our operations through growth businesses and digital product offerings, along with our strong foundation in auto finance, gives me tremendous confidence as we execute along our strategic path and drive long-term shareholder value."