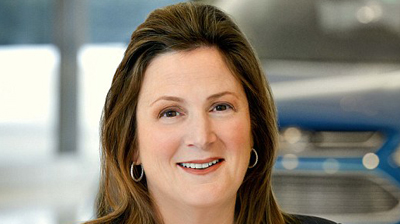 Ford is launching a loyalty programme for users of its FordPass app to improve the customer experience.
FordPass is a single mobile platform where owners can monitor their vehicles, find parking spaces or make service appointments.
The new rewards programme, called FordPass Rewards, awards points to customers who purchase or lease a new Ford vehicle, which can be used to pay for maintenance, parts, service or discounts on a future model at participating Ford dealerships.
Elena Ford, the company's chief customer experience officer, said: "The customer experience is the most important area we can invest in to become the world's most trusted company. The real measure of our success as a company is keeping customers' loyalty over time."
In other customer service developments, Ford is opening a new nationwide contact center in Houston for truck owners and expanding a US-based mobile servicing pilot.
In addition, Ford Credit has developed a pilot scheme to support lease renewals called Personal Lease Assistant, which will help with customer lease renewals during trials at dealers in Philadelphia and New York.