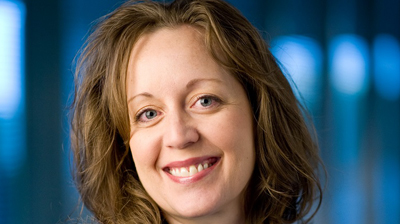 Car buyers are spending a greater percentage of their shopping time online and less total time looking for a vehicle, according to a study by Cox Automotive.
As a result, car buyers are visiting fewer dealerships and making faster decisions as online engagement rises.
The research also found that dealers, OEMs and lenders have more to do to make the switch from digital to showroom seamless.
Isabelle Helms, vice-president of research and market intelligence for Cox Automotive, said: "While better online tools are helping people find the information they need, there is still more work that needs to be done to improve the car buying experience.
"At the dealership, filling out paperwork and negotiating a price remain top frustrations for most consumers."
An estimated 52% of buyers believe their most recent car-buying experience was unchanged from their previous experience and only 39% believe it was better than before, while 9% believe it was worse.
Buyers who negotiate and complete their required paperwork online are notably more satisfied with the buying process, as are those who spend less than two hours in total at the dealership.
However, less than 10% of vehicle buyers report negotiating the final price of their new vehicle online and only 5% filled out all the required paperwork digitally.
Consumers who negotiated online or completed paperwork online spent 45 minutes less time at the dealership and reported being more satisfied with the dealership experience.
Car buyers now spend an estimated 61% of active shopping time online – up from 57% in 2017 – and are in market an average of 96 days, a drop of more than 20 days in the past two years. Approximately 50% of used-car buyers and 44% of new-car buyers are now spending 30 days or less in-market.
The number of dealerships visited in the car-buying process also continues to drop.
According to the 2019 Cox Automotive Car Buyer Journey study, car buyers who purchased from a dealership visited 2.3 dealers on average, compared to 2.7 in 2017. Overall, 41% of buyers now visit just one dealership during the car-buying process, up from 30% in the 2017 study.
The research also found nearly two-thirds of car shoppers (64%) are now leaning toward a used vehicle.
According to Cox Automotive research, the average monthly new car loan payment in Q1 2019 was $567, up 3.4% from a year earlier, while the average lease payment rose 2.7% to $500. The average monthly payment for a used car, however, rose less than 1% to $414.
In 2012, approximately 54% of new vehicles were priced under $30,000; that has dropped to 35% today. In contrast, the number of vehicles priced over $50,000 jumped fourfold, from 6% in 2012 to 24% today. In response, 48% of consumers feel that owning or leasing a new vehicle is becoming too expensive, up from 42% in 2015.
When asked, 52% of buyers indicate a third-party website was used to make the final decision on a vehicle brand. Dealer websites were cited 34% of the time, while official auto manufacturer websites were cited by 33 % of buyers. Only 10 % of vehicle buyers trusted social media sites such as Facebook to help with their final decision.
Cox Automotive found roughly one-third of new-car buyers ultimately choose a brand they have never owned before, with their decision mostly driven by product attributes and the deal offered.
Over 3,000 recent vehicle buyers participated in the 2019 Cox Automotive study (1,047 used-vehicle buyers and 2,039 new-vehicle buyers).