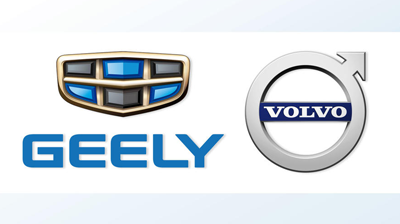 Aiming to merge Volvo Cars with his Hong-Kong-listed auto unit Geely Automobile Holdings, Volvo's owner Li Shufu is hoping to form a company with the necessary scale to compete in the increasingly challenging global market.
Volvo has been owned by Geely Group since 2010 and the merger is expected to complete by the end of 2020.
The merger follows several global alliances as manufacturers look to share the financial costs involved in transforming production to electric vehicles and autonomous transport.
Most recently, Fiat Chrysler Automobiles announced a merger with PSA Group.
Shufu is a significant player in the automotive market, owning the London EV Company, Geely, Volvo, and acting as the largest shareholder in Daimler and Lotus Cars.
Since Geely acquired Volvo Cars in 2010, the company has doubled sales and seen significant growth in China.
The new entity created by the merger would achieve total annual shipments of around 2 million vehicles and will include Lynk & Co, a new car manufacturer using a Volvo platform, and Polestar, a joint-venture electric vehicle manufacturer.
Under Shufu's (and Geely's) leadership, Volvo has grown its sales in China significantly over the past year, with its SUV models making up more than half of its sales.