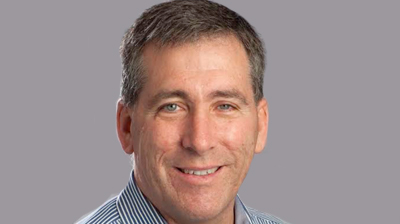 The outgoing president of auto finance at Ally Financial says the business is in a strong position to navigate future change, including the impact of digitalisation, as he hands over to a new management team.
Tim Russi, who recently announced he was leaving the business in October, said no matter what new challenges the business faces in future, hard work and a talented workforce are key to success.
He said: "We work hard and I attribute [our success] to a number of things, but first of all our people are experts and they have done a tremendous job building relationships, so our clients advocate for us and they want us to win."
The business takes a consultative approach to clients, he said, adding: "As we see things change, we usually consult with our clients and they guide us and help us and I am not sure that happens in all other businesses.
"I attribute that to the skill and expertise that our people have and the loyalty we get. Clients help drive innovation, continuously coaching us on how to improve our business models, so with a lot of the changes we have seen, we have been able to anticipate those changes in advance.
"We work on all the things we will need and when that trigger event happens, it looks like we did something miraculous, but really it was years of planning, anticipation and hard work."
Ally Financial has assets of nearly $170 billion, with its operations including one of the largest full-service auto finance operations in the country, with a complementary auto-focused insurance business, which together serve more than 18,000 auto dealers and millions of consumers.
Russi, speaking in a recent interview, said the scale of the business was important in adapting to change.
He said: "One of the things we have that I don't ever want to underestimate is that we have great scale and scale matters in this business; it will matter even more as we go forward. I think it matters on the dealer's side as well.
"So just as trends happen, we have the ability to adjust across a large platform, so that investment in change can be spread across larger numbers, whereas in a small organisation you may have to be more niche focused and not embrace that change as readily as we can."
Ally Financial focuses on innovation
Ally has been at the forefront of a series of innovations over the past year as it creates new products and forges alliances with a new generation of companies in the auto sector.
Earlier this year, Ally announced that Clearlane, its online auto financing platform, was introducing Clearmatch, a digital service that will allow customers to be approved for financing on vehicles in dealer inventories.
With Clearmatch, shoppers will get pre-qualified for financing online and they are then able to browse the inventory at dealerships participating in the program to find a vehicle in their price range. Once customers select a vehicle, they will be able to get approved for financing digitally.
Also this year, it announced an agreement with app-based used car subscription programme Fair that will see it use Ally's SmartAuction as a remarketing solution for its returned cars, and offer consumers flexible car financing through Clearlane.
Vehicle subscription service Mobiliti is exploring options for a suite of offerings using the finance company's services, while last year Ally Financial announced an agreement to provide financing to support retail contracts from Carvana, one of the nation's fastest-growing online auto retailers.
Russi said: "Some refer to them as disruptors, but I look at them as innovators. Right now, there is a lot of emphasis on remaking the transaction at a retail level.
"I look at that as a natural evolution to be honest and I really don't see it as disruptive to retail as some of the press are saying. As consumers spend more of their lives online, it becomes a natural transition for this industry to do more things digitally. We are trying to facilitate that as change is happening and it is here to stay. We need to make the commitment to have the tools and technology.
"I am very excited about it. I don't view it as a threat; I view it as an opportunity for those that embrace that change and I think we are doing that."
Towards anytime, anywhere point of sale finance
Russi welcomes fresh ideas that see the future of auto finance in a different way and encourage new innovations that reflect changing consumer needs.
He added: "I find it really satisfying to hear how people are thinking about the business differently and how they want to take their value proposition and differentiate it from what exists today.
"The dialogue we are able to engage with them on is really powerful because we are both trying to figure out consumer behaviour in response to different elements; there has been a tremendous amount of capital come into this space, whereas 10 years ago there wasn't that capital out there, so that capital is trying to reinvent the model.
"We want to transact at the point of sale and the point of sale could be anywhere, anytime. That is what we are trying to adjust to right now, anywhere, anytime point-of-sale financing."
The ability to swiftly analyse multiple data sets is key to providing online services while still minimising risk and Russi says that efficient modelling is already maximising insights when it comes to identifying loans where there is potentially higher risk.
However, with consumers increasingly sourcing finance at the touch of a button, isn't there a danger of the sector becoming commoditised?
Russi said: "The competition is out there, and it is always intense in this marketplace, so that's a given.
"I always enjoy the spirit of competition in this industry where you would think it would be a commodity but it's not. It really takes an awful lot of skill and expertise, but you can differentiate yourself in the marketplace.
"That's what we are focused on. How do we continue to differentiate, how do we continue to partner and how do we continue to serve our customers in those unique ways, such as anywhere, anytime financing."
Under Russi's leadership, the auto finance business achieved $328 billion in originations and added 8,000 dealer relationships.
New leadership
Russi is handing over to Doug Timmerman, who will assume responsibility for driving the strategy and performance of the business going forward.
Timmerman has more than 30 years of auto finance and insurance experience, and had been president of Ally's insurance business since 2014.
Prior to that Timmerman was vice-president of auto finance, responsible for sales, risk management and portfolio management for the southeast region.
Since joining Ally in 1986, he has held a variety of leadership roles in commercial lending, consumer lending, collections, sales and marketing.
Russi will remain with the company as vice-chairman of auto finance until October 1, to manage the transition to new leadership team.
Jeffrey Brown, chief executive officer at Ally, said: "I am extremely thankful to Tim for his dedication, and for the many successes and accomplishments he achieved over the years.
"It's due in part to his hard work and leadership that Ally is in the position of strength we hold today, and I am proud that he was able to build a team of smart, dedicated professionals that will continue his track record of success."