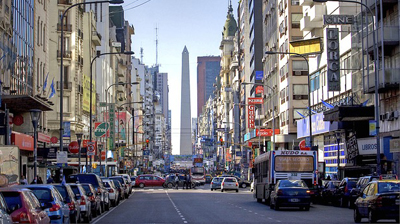 Fitch Solutions has revised down its forecast for Argentinean vehicle sales, predicting a 13.6% year-on-year fall in 2018.
The market analyst said the heaviest annual losses would be commercial vehicles, which it expected to drop by 29.4% across the board.
It forecast a decline of 32% for light commercial vehicles, while heavy truck sales were expected to fall by 7.3% and passenger cars by 7%.
Argentina's recent economic downturn, struggling currency and rising inflation have been blamed for the reduction in demand.
Fitch also reduced its GDP forecast for the country to -1.3% for the year, while the Argentinean peso was reported to have fallen by more than 3% on Monday 26 November, as a direct result of high interest rates – themselves designed to boost the currency – which have slowed the economy more than expected.
Fitch expected Argentina's vehicle market to make a subsequent 3.1% recovery in 2019, and forecast average annual growth of 1.5% between 2018 and 2022, increasing to an average of 3.5% between 2023 and 2027.
However, the company said commercial vehicle sales were likely to continue their downward spiral for some time.
In addition to wider economic issues, it said Argentina's construction industry was particularly at risk, due to an ongoing corruption scandal, which would further limit the demand for working vehicles.
It claimed that exchange rate stability was needed in order to restore confidence, increase domestic spending and reduce the cost of importing vehicle components.