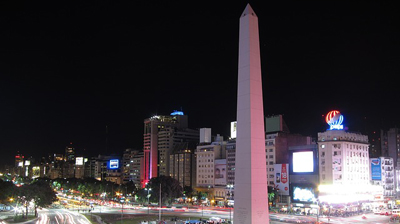 The Argentinian government has increased tax rebates for vehicle manufacturers exporting products to the South American common market (Mercosur) in a bid to boost flagging sales.
The ministry for labor and production increased tax refunds for auto exports from 2% to 6.5% on 9 May.
The move applies to products exported to Mercosur countries, covering Argentina, Brazil, Paraguay and Uruguay. Associate countries are Bolivia, Chile, Colombia, Ecuador, Guyana, Peru and Suriname. Venezuela is a full member, but has been suspended since 2016.
Around 60% of vehicles produced in Argentina are exported, the majority to the Mercosur region, but automotive exports have fallen by 11.4% year-to-date, according to the country's Association of Automotive Makers (ADEFA).
It is hoped that the increased rebate will counter the fall, especially in Brazil, which is the largest buyer of cars manufactured in Argentina.
Vehicles exported to countries outside of Mercosur already receive a 6.5% tax refund.
Argentina, which is Latin America's third largest economy after Brazil and Mexico, has been enduring an economic crisis, which began in mid-2018 and has caused high inflation and devalued its peso currency.
As a result, car production in the country fell by more than 30% in the first four months of 2019 to a low of 107,000 vehicles, according to ADEFA.