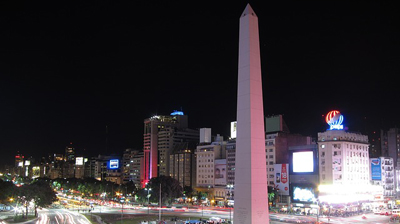 Automotive exports and wholesale increased in July, defying falling production numbers in Argentina's struggling new vehicle market.
Exports of 19,913 units represented a 14.4% rise on the previous month according to the Association of Automotive Makers (ADEFA).
However, they were down 21.5% year-on-year as the country continues to grapple with a difficult economy.
Sales to dealers (wholesale) reached 39,255 units, up 7.5% month-on-month, but down 15.8% year-on-year.
Vehicle production remains in decline. The country built 21,646 units in July, 9.5% less than in June and 47.8% lower than in July 2018 when 41,450 units were produced.
ADEFA said Argentinian manufacturers built 182,828 vehicles in the first seven months of 2019 – 35.6% fewer than the 284,105 produced during the same period last year.
ADEFA president Luis Fernando Peláez Gamboa said: "There has been a month-on-month improvement in variables such as export and wholesale sales, the latter fostered by the launch of the bonus 'Plan' for customers and a significant improvement of 19.6% as regards the sale of domestic vehicles.
"The improvement in volumes is not yet recorded in the production pillar mainly due to the effect of seasonality and plant shut-downs scheduled for holidays and maintenance of several companies."