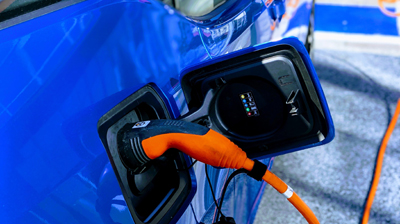 Analyst Frost and Sullivan has predicted that the Latin American alternative fuel vehicle market will more than quadruple in the next five years.
Its new report, Analysis of the Latin American Electric Vehicle Market, Forecast to 2025, predicts sales of hybrid, plug-in hybrid and battery electric vehicles will collectively increase by 484% by 2025.
In 2018, across nine regional markets, 23,400 hybrids were sold along with 3,700 battery electric and plug-in vehicles.
By 2025, hybrids are expected to account for 114,700 registrations, equivalent to a compound annual growth rate of 25.5%, while plug-in hybrids and battery electric vehicles will reach 43,600 units, with compound annual growth of 36% and 49.6% respectively.
Chile and Colombia are predicted to be the region's fastest growing alternative fuel vehicle markets, while Mexico and Brazil are set to be the largest markets in absolute figures.
Uruguay and Ecuador will be much smaller markets, but there will still be strong growth following the launch of incentives and financing programs to promote e-bus adoption in local fleets.
Mobility research analyst Martin Singla said: "In recent years, there have been numerous EV-related disruptions such as e-taxi and e-bus pilot programs, fleet acquisition targets by logistics and utility companies, local design and manufacturing of fully electric micro-cars (in Mexico, Brazil and Argentina), and even some BEV car sharing and car rental services.
"OEMs will be looking to optimise these opportunities through collaborations and convergences with utility companies, petrol stations, mobility companies, civil associations and EV charger manufacturing companies."
Singla added that manufacturers need to engage in constant dialogue with government authorities to define regulatory frameworks and transform the vehicle parc over the next decade.
He said: "Continued expansion of their EV offerings, incentives, customer awareness and associated charging infrastructure will be crucial for future growth."