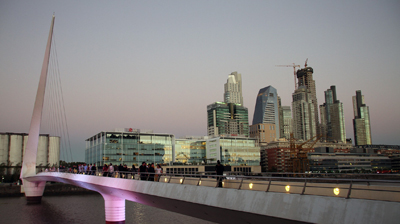 Argentina's vehicle production and sales have continued to fall amidst the country's recession.
Annual sales to dealers during 2019 were down 45.4% to 372,474 units according to local industry body ADEFA. The country's vehicle production dropped 32.5% to 314,787 units and exports fell by 16.7% to 224,248.
ADEFA president, Gabriel López said: "Regarding the behaviour of the industry, production has been affected by several factors throughout the year. [Due] to the contraction of the internal market due to macroeconomic imbalances, there was a lower demand for our products from Brazil, the main destination of our exports.
"It is essential to continue working on public-private articulation, to move forward in the implementation of the 2030 Strategic Plan agenda… [so] we can count on a long-term state industrial policy that will enable a competitive and sustainable automotive industry over time."