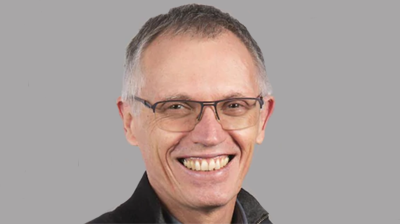 Dutch-owned Stellantis is to pay approximately $285 million to acquire Houston-based First Investors Financial Services Group as the first step in creating a US-based finance arm. The company, formed at the beginning of the year from the merger of FCA and PSA, is the only major OEM currently operating in the US without a captive auto finance company.
Carlos Tavares, CEO of Stellantis (pictured), said: "This transaction marks a significant milestone in Stellantis' sales finance strategy in the critical US market. First Investors has an outstanding financial and operational platform, underpinned by a strong management team, with vast experience in the auto finance space. Direct ownership of a finance company in the US is a white-space opportunity which will allow Stellantis to provide our customers and dealers a complete range of financing options, including retail loans, leases, and floorplan financing in the near-to-medium term."
Announcing the deal, Stellantis said the acquisition allows it to create a platform from which to grow a full-service captive finance organization supporting customers across its range which includes Jeep, Ram, Dodge, Chrysler, Fiat and Alfa Romeo vehicles, and will also provide future opportunities to enable emerging business strategies.
The company does have an existing Chrysler Capital finance program in partnership with Santander Consumer USA (SCUSA), which was established in 2013 before the US automaker completed its merger with Fiat. SCUSA has said it is committed to supporting Stellantis through the term of the existing agreement and its transition, and will have "ongoing conversations with Stellantis about long-term mutually beneficial opportunities beyond 2023."
First Investors
Founded in 1988, First Investors' business model encompasses indirect and direct lending as well as portfolio acquisitions and third-party servicing. It offers franchise automobile dealerships a wide range of financing programs, generally targeted at consumers with credit scores of 510 and greater, including a strong emphasis on consumers who have gone through a bankruptcy process.
The direct lending business, established in 1996, targets qualifying consumers with pre-approved offers of credit using a direct mail platform. The portfolio acquisition segment, established in 1992, targets performing, non-performing and/or automobile charge-off portfolios, primarily in the non-prime and subprime credit segments. The third-party servicing business, also launched in 1992, provides banks, credit unions, finance companies, portfolios buyers and portfolio lenders with loan servicing and collections expertise for performing, non-performing and charge-off portfolios in credit niches ranging from prime to deep subprime.
Tommy Moore, president and CEO of First Investors, noted: "We are excited to join the Stellantis team. Becoming part of Stellantis provides long-term stability for our company and employees. We believe that there are significant untapped growth opportunities for First Investors under Stellantis ownership as we expand our product suite to support the auto sales growth of Stellantis. The First Investors management team is fully committed to ensuring a smooth and rapid integration into Stellantis. Meanwhile, we remain committed to continuing to offer our loans and services to our existing network of dealers and current business partners."
Stellantis said it expects the transaction to close by the end of 2021, subject to closing conditions and regulatory approvals.