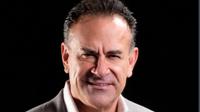 Pearl Technology has expanded its relationship with Experian to include information on consumer vehicle buying habits, which enables automotive dealers to precisely target consumers that have the highest propensity to purchase or lease a vehicle within a specified timeframe.
As part of the agreement, Pearl is now able to evaluate more than 1,000 elements when scoring a consumer's propensity to buy or lease, as well as open new opportunities to its auto dealer clients for pre-owned units.
Pearl now knows whether consumers are new or pre-owned buyers. It can also target by propensity to buy; APR; payment amount; payments made or remaining; term and credit score and a host of other variables.
Pearl's VehicleXchange incentive-based marketing platform processes nearly 50,000 Experian consumer pre-screens per day for both dealer and OEM clients.
It can also support clients by targeting competitor's customers in expiring leases.
By leveraging the new data from Experian, Pearl can assist dealers in identifying and marketing to pre-owned buyers, which represents the largest segment of buyers.
Bruce Thompson, CEO and founder of Pearl, said: "We are simply thrilled to expand our relationship with Experian. We contemplated building our own scoring methodology but ultimately there is no better data or analytic interpreter than Experian.
"Understanding what consumers are likely to purchase or lease, as well as when, is what it's all about. Overlaying our existing technology on top of 240 million pre-screened records allows our clients to win big with much less investment."