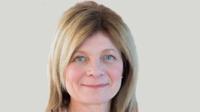 Ford has unveiled plans to accelerate and expand its mobility activities in 2018, with the aim of delivering a broad suite of products and services to personal vehicle owners, fleet owners and cities globally.
As part of this acceleration, the mobility unit's subsidiary, Ford Smart Mobility, is acquiring Autonomic, a technology company that specializes in scale, architecture and leverage for transportation solutions, and has named Autonomic CEO Sunny Madra as leader of its new Ford X team.
Ford has also acquired TransLoc, a provider of demand-response technology for city-owned microtransit solutions, which the company says will enhance its approach to dynamic route-mapping.
Marcy Klevorn, president of Ford Mobility, said: "We believe transportation done right – as part of a systems approach – can bring life back to our cities."
The company has announced four newly-established, integrated teams that it says will deliver new innovations and products.
Ford's acquisition of Autonomic will serve as the cornerstone for its new Ford X team. It is part of Ford Smart Mobility and will have responsibility for ensuring Ford is continuously working on new business models.
Secondly, a new mobility business group will oversee Ford Commercial Solutions, such as its microtransit businesses, including Chariot, its non-emergency medical transportation unit, as well as digital services, such as those supporting autonomous vehicle businesses, in-vehicle services and personal vehicle ownership.
The third group, mobility platforms and products, will lead design and development for the technology underpinning Ford's mobility businesses, including connectivity, vehicle management as a service and transportation as a service.
Finally, to drive demand with consumers and commercial and city customers, and to ensure the voice of the customer is heard throughout the organization, Ford Smart Mobility is establishing a global marketing and sales team.
Marion Harris, currently CFO, Ford Credit, is to be vice-president, mobility business group. His replacement at the lending arm is Brian Schaaf, who will be responsible for Ford Credit financial planning, analysis, accounting and capital strategy.
Rich Strader becomes vice-president, mobility platforms and products, while Brett Wheatley, currently director Ford marketing, sales and service fitness transformation, is appointed vice-president, mobility marketing and growth.
Klevorn said: "2018 is the year Ford Mobility moves from foundation building to product and service delivery, and we are acting decisively to ensure our teams are set up for success.
"The acquisitions of Autonomic and TransLoc, together with the new organization will enable faster innovation incubation and product development times, as well as increase the group's ability to scale and create value for our shareholders."