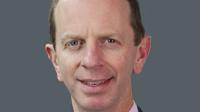 Volkswagen Financial Services Australia (VWFSA) has paid a penalty of AUD$216,000 (US$163,000) after the Australian Securities and Investments Commission (ASIC) issued infringement notices for alleged misleading advertising statements.
The penalty related to VWSA's '1% you can't ignore' advertising campaign, with ASIC issuing 20 infringement notices in total.
VWFSA ran several advertisements in various newspapers, on flyers and on third-party dealer websites between November 2016 and January 2017 that said particular models of Volkswagen vehicles were available for purchase on finance for a set weekly payment.
Some advertisements contained a fine-print disclaimer while others did not display any further information.
ASIC was concerned that those advertisements carrying the disclaimer did not give sufficient prominence to important conditions applying to the stated finance offers, such as balloon payments, the finance contract period and the fact a significant additional dealer administration fee may be imposed by the relevant Volkswagen dealer.
ASIC did not consider the 'click-through' facility on some websites as adequate means of correcting the misleading overall impression.
Acting ASIC chair Peter Kell said: "Proper disclosure requires a genuine effort to ensure consumers will be aware of and able to understand any conditions.
"Consumers cannot reasonably be expected to navigate through dense text of fine print to find them."
ASIC can issue an infringement notice where it has reasonable grounds to believe a person has contravened certain consumer protection laws.
It added that payment of an infringement notice is not an admission of a contravention of the ASIC Act consumer protection provisions.