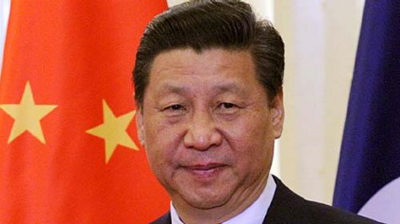 China's president Xi Jinping has announced a substantial widening of its market access programme that will create growth opportunities for foreign companies, including the auto finance sector.
In response to the announcement, the People's Bank of China said it was "losing no time" in translating the measures into reality.
It said the measures for opening up the financial sector would be implemented in the coming months and would include:
Removing the foreign ownership cap for banks and asset management companies, treating domestic and foreign capital equally.
Allowing foreign banks to set up branches and subsidiaries.
Lifting the foreign ownership cap to 51% for securities companies, fund managers, futures companies, and life insurers, and removing the cap after three years.
No longer requiring joint-funded securities companies to have at least one local securities company as a shareholder.
In addition, China will encourage foreign ownership in trust, financial leasing, auto finance, currency brokerage and consumer finance.
Previously announced opening-up measures have already been implemented.
China has lifted market access limits for bank card clearing institutions and non-bank payment institutions, eased restrictions on rating services provided by foreign financial service companies and granted national treatment to foreign credit information companies.
A spokesman for the People's Bank of China said: "While expanding market access and business scope for foreign institutions, we will apply in an equal manner prudential regulation to enterprises of all types of ownership according to relevant rules and laws. By strengthening financial supervision, we can effectively prevent and defuse financial risks and maintain financial stability."
The size of China's new vehicle market has rocketed in the past decade, rising from 6.76 million in 2008 to 24.72 million last year.
Chinese regulations require that foreign automakers create joint ventures in order to manufacture foreign-branded cars within the country, leading to a number of alliances to break into the lucrative market.
Captive auto finance is also a key growth market. Most recently French carmaker Groupe PSA launched a new auto leasing joint venture with DongFeng Motor Group.
Under the 300 million Renminbi deal (US$47 million), vehicle leasing services will be offered through a new business set up by DongFeng Motor Group (DFG), Banque PSA Finance (BPF), the financing and mobility services arm of Groupe PSA, and DongFeng Peugeot Citroën Automobiles (DPCA).
The deal will enhance the existing strategic partnership between DFG and Groupe PSA, in the automobile, financing and mobility services areas.