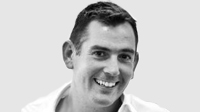 UK fintech startup Oodle Car Finance has agreed a £100 million warehouse funding line with Citigroup.
Oodle aims to merge car search and finance into a single digital process which pairs customers with cars, dealers and funding.
The Citigroup funding follows a £60 million equity investment from global investment firm KKR last year.
The fintech from Oxford has already received more than £1.18 billion worth of finance applications and using pay per click has generated more than 100,000 click-throughs to its dealer partners' websites.
Jonny Clayton, Oodle's CEO, said: "The Citigroup funding is a key milestone that will help us support innovation and turn the used car market on its head, transforming the way car purchases are financed.
"It's a vote of confidence [and] a significant endorsement of our radical business model. The partnership gives us room to grow and the funding means we can pass on the benefits of more affordable loan products to our customers."
Clayton co-founded the company in 2015. Previously he worked at Credit Suisse before launching specialist investment and lending company Venn Partners.
He launched Oodle Car Finance with Phil Williams, who has a history in consumer finance and direct car finance sales.
Last year, Oodle Car Finance appointed a new chairman, Roger Lovering, who is the consumer finance expert responsible for the successful launch of Santander Cards.