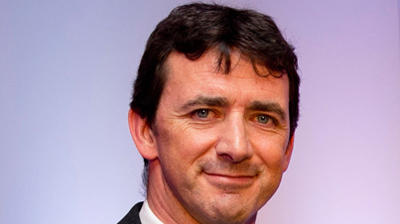 Toyota Financial Services has launched in Ireland with a plan to write €70 million of business in its first year.
The business is a joint venture between Toyota Financial Services and Toyota Ireland, the 100% Irish-owned distributor of Toyota and Lexus cars in Ireland.
Toyota Financial Services currently has around €160 billion in assets under management throughout the world, however this is the first time it has entered into this type of agreement with a national distributor.
The business will be led by François Radot, chief executive of Toyota Financial Services (Ireland), who will manage a Dublin-based team of 22.
Radot has significant experience in the motor finance sector, having most recently been chief executive of the Toyota NORDICS region and chief executive of TFS in France and China.
Steve Tormey, chief executive, Toyota Ireland (pictured above), said he expected the new business to finance 4,000 new and used cars in the next year.
He added: "We predict TFS(I) will have a significant impact on the Irish motor market. For the first time our team will be totally dedicated to Toyota and Lexus vehicles, developing bespoke products for our vehicles.
"We would expect to write somewhere in the region of 4,000 new and used contracts in the coming 12 months with a total value in excess of €70 million."
Financial services minister Michael D'Arcy attended the launch and called it "a significant vote of confidence in the Irish economy".
He added: "The Government's IFS 2020 Strategy sets out an ambitious target to ensure that Ireland remains a highly-desirable location for international financial services and in doing so creates 10,000 new jobs by 2020."