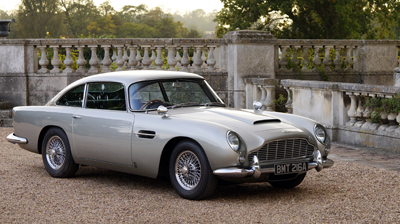 Specialist bank Cambridge & Counties is to target wealth managers with loans of up to £1.5 million to fund high end classic car investments.
The scheme offers hire purchase, collection funding and equity release schemes to enable clients to purchase or refinance classic cars.
Bespoke loans of between £63,000 and £1.5 million are provided to high net worth clients with a minimum net annual income of £150,000, or £500,000 of net assets excluding the value of their primary property.
The maximum loan to value is 90%, and duration of loans is between one and seven years.
Neil Fender, Cambridge & Counties Bank, head of classic car finance, said: "Many of those people buying classic cars are clients of wealth managers and they may look to use their investments here to purchase their vehicles.
"Rather than liquidate them, we are providing wealth managers with an alternative solution to offer these clients the opportunity to keep their investments in place and maintain cash resources."
Cambridge & Counties Bank Classic Car Finance was launched on May 1, 2018. So far, it has provided over £2m in loans across several classic cars including an Aston Martin DB5, Jaguar E-Type and a 1929 Bentley.