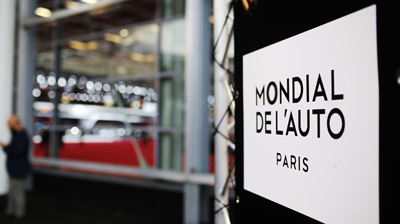 The atmosphere was electric at this year's Paris Motor Show as manufacturers began rolling out their vision of an emission-free future.
From mainstream models to concept cars, many of the major launches included a plug-in variant capable of zero-emissions, either as a battery-electric model or plug-in hybrid.
The new BMW 3 Series made its world debut at the show and while launch models will be powered by traditional petrol and diesel engines, the manufacturer confirmed a plug-in hybrid is on the way, with analysts also expecting an all-electric version.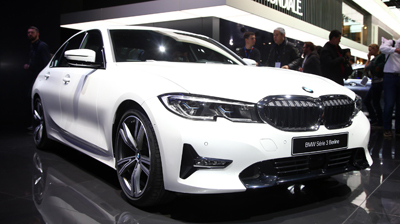 Rival Audi took the wraps off its battery-electric e-tron SUV, which targets Jaguar and Tesla with a 250-mile range and 150kW fast charging.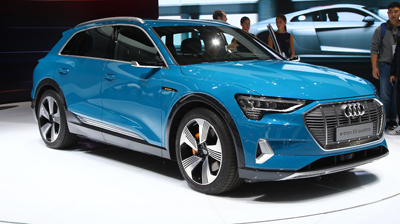 Mercedes-Benz also entered the fray with its 402bhp EQC crossover, due next year.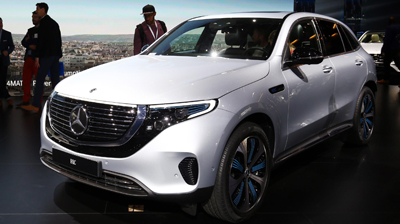 French manufacturers were out in force for their home show, revealing a number of new models that all included emission-free variants.
Launches included the new Peugeot 508 SW estate, which will be offered with a hybrid option as the manufacturer rolls out a new series of engine variants.
The new hybrid engines allow the choice of two or four-wheel drive, 225hp or 300hp, fitted to hatchback, estate or SUV variants and offering the option of using four different driving modes.
Peugeot also caught the attention of the world's cameras with its e-Legend concept car, inspired by the historic 504 coupe. The fully-electric concept also offers autonomous driving capability.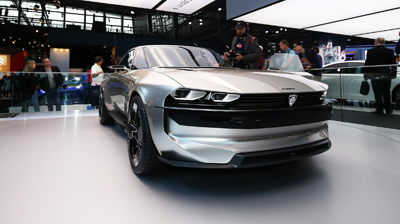 Citroen offered a vision of an electric future with the DS 3, which will have an all-electric version, while Renault announced it will launch hybrid and plug-in hybrid versions across its range, covering Clio, Megane and Captur models by 2020. It is also launching a new all-electric K-ZE EV supermini next year, initially for the Chinese market.
Other manufacturers with a clean air message included Honda, with its CRV hybrid, Skoda, with two electric SUVs planned, and Infiniti, with its Formula 1-inspired Project Black S prototype, featuring a world-first dual-hybrid powertrain.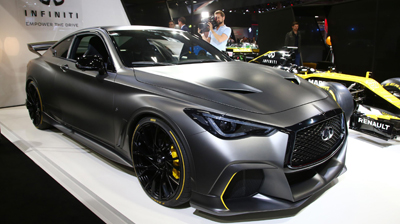 Kia focused on the immediate real-world market for EVs with the e-Niro, an all-electric crossover capable of a claimed 301 miles on a single charge from its 64 kWh long-range battery pack. It will also be available with a 39.2 kWh battery, which offers 193 miles on a single charge.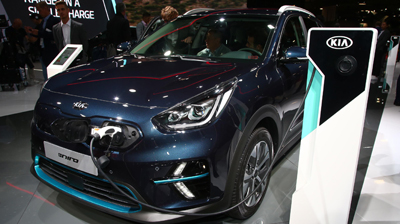 The push towards electric vehicles comes as governments target a zero-emission future to improve urban air pollution and combat global warming. Leaders in cities throughout the world are also considering measures to slash air pollution by restricting the type of vehicles that can use their roads.
The European Parliament recently voted to push for a 40% drop in average CO2 emitted by new cars and vans by the end of the next decade, arguing that accelerated decarbonisation is needed because transport is the only major sector where greenhouse gas emissions are still rising.
Existing EU rules set targets for average CO2 emissions of 95g/km of CO2 by 2021, backed up by hefty fines for manufacturers that aren't compliant.
Under the new proposals, the 2030 target would be a 40% reduction to around 55g/km and manufacturers would have to achieve quotas for sales of electric vehicles.
Parliament's decision is an early part of discussions, with draft laws set to be debated by EU ministers and commissioners in the coming weeks ahead of a final ruling.
The European Automobile Manufacturers' Association has voiced serious concerns about the outcome of the vote.
ACEA secretary general Erik Jonnaert said: "We remain particularly concerned about the extremely aggressive CO2 reduction targets and the imposition of sales quotas for battery electric vehicles that MEPs have backed.
"Today's vote risks having a very negative impact on jobs across the automotive value chain. It would essentially force the industry into a dramatic transformation in record time."
He also raised concerns that production of electric vehicles was being encouraged without authorities investing in the infrastructure that is essential for their use.
Jonnaert said: "There is no guarantee that we have the right enabling framework in place to facilitate this sudden transition to electromobility.
"Consumers cannot be forced to buy electric cars without the necessary infrastructure or incentives in place. We can only hope that national governments bring some realism to the table when adopting their common position on the future CO2 targets."