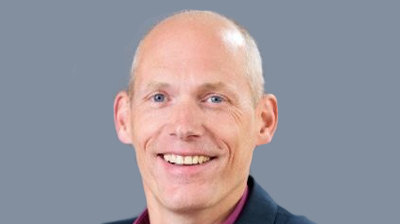 BNP Paribas Personal Finance has launched a new motor finance solution for the UK market.
The consumer finance provider, part of global bank BNP Paribas, currently works with more than 1,800 dealers in 11 countries, as well as partnering a network of 16 manufacturers.
BNP Paribas Personal Finance UK has worked with automotive e-commerce solutions company iVendi to create the motor finance service, based around a digital platform.
The new solution will offer a wide range of auto financing products including hire purchase, personal loans, stock financing, personal contract purchase, personal contract hire and value-added products.
Andrew Brameld, managing director of motor finance at BNP Paribas Personal Finance UK (pictured), said: "BNP Paribas is established globally as a significant provider in motor finance and we are now bringing that expertise to the UK market.
"Through engaging with experienced teams at iVendi, we have pooled our collective capabilities to create a suite of products that will provide our partners with helpful and responsible finance solutions.
"This is a great opportunity to establish ourselves within the £32 billion UK car finance sector and further grow BNP Paribas' footprint within the automotive market."
James Tew, CEO at iVendi, said the arrival of BNP Paribas marked one of the most important new entrants into UK motor finance.
He added: "This is a huge organisation with massive resources and extensive experience within the new and used vehicle market.
"Making our platform available from launch illustrates the scale of ambition of the business, providing cutting edge digital solution and online motor finance technology from the outset.
"Dealers will be able to help customers identify the right product for them, assess key criteria such as product suitability and see the sale through to conclusion, all while being reassured of a high level of data security and support towards GDPR compliance."
The launch of the UK motor finance solution follows BNP Paribas' acquisition of Opel Vauxhall Finance (OVF) and its announcement in February 2018 of a strategic plan to support the growth of OVF automotive finance solutions throughout Europe.
Headquartered in Solihull, the consumer finance business aims to double in size by 2020 as part of its strategic plans to expand into the motor finance market.
This will include the creation of new job opportunities, adding additional manufacturer customers and extending its network.