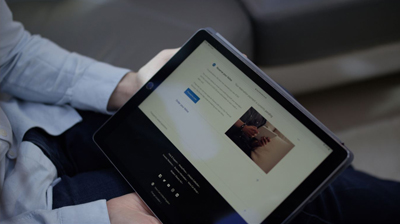 Volvo has launched a new service offering a completely digital car buying journey, including online financing with e-signatures.
All forms of finance are offered through Volvo Online, ranging from personal contract purchase and personal contract hire to conditional sale and outright purchase.
The UK is the first market to go live with the service, which Volvo claims is the most complete online sales offering from any car manufacturer.
To use Volvo Online, consumers select a franchised dealer so they can view offers and stock vehicles.
Alternatively, buyers can order a factory-build car, selecting the model they want from the Volvo range and choosing details ranging from powertrain and colour choices, to equipment options and accessories.
While configuring their car, customers can see in real-time the impact on their monthly finance cost, including the impact of trading-in their current vehicle.
Multiple checks have been built into the process at key points to support compliance by development partner Codeweavers.
Full vehicle configuration will be initially available on Volvo's XC40 SUV, with other models becoming available by Friday, May 3.
Santander Consumer Finance and Manheim are partners in the system, supporting the motor finance and trade-in functions respectively.
Jon Wakefield, Volvo Car UK managing director, said: "Whether online or offline, the way people buy cars has changed. Customers now have much more control over the process, and Volvo Online helps them to take that one step further.
"It makes life as easy as possible without compromising on choice or security, and lets customers drive the purchase process when it's most convenient for them."