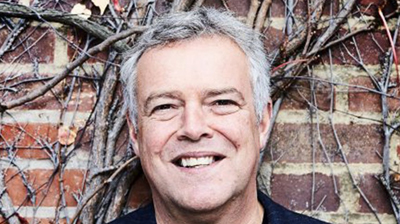 Vehicle subscription provider Lynk & Co will launch in Europe next year as it targets a generation of motorists who don't want to own their vehicles.
The European launch is planned for mid-2020, with the first store in Amsterdam.
A small number of "lifestyle shops" will promote its services, but it will predominantly be an online brand, with customers able to order vehicles for as little as a month at a time.
Chief executive officer Alain Visser (pictured) compared the level of flexibility to Netflix, where customers can upgrade, downgrade or cancel their subscription with a month's notice.
Speaking to design magazine Dezeen, he said the intention was to disrupt the auto industry in the same way Uber has disrupted the taxi market: ""It was born of the idea that the millennials of this world do not necessarily want to buy a car.
"They are ready to spend money on mobility, whether its Uber, taxis or whatever, but they are not ready to commit to spending a large amount of money for a longer period, because they live day-by-day.
"I think, if the car industry isn't careful, it's going to become the supplier to a service industry. Someone will come up with the services that [manufacturers] are offering, whether its Google or any company, and then the car industry becomes the supplier. Instead of that happening, we said let's become that service industry ourselves with a car."
Lynk & Co will be a subscription-first company in Europe, with no car price lists, although it doesn't rule out the option of car sales entirely if customers insist. In China, where it launched in 2017, it sold 120,000 vehicles last year.
It will enter an increasingly competitive niche market, as subscription services are being trialled by several manufacturers, including Jaguar Land Rover, with Carpe and Canvas from Ford, while leasing companies and independent third-party providers, such as Drover and Wagonex, are also developing services.
Visser said he believed some other manufacturers' subscription models were closer to leases, while he intended Lynk & Co to offer a service that is much more closely aligned to the flexible subscriptions that customers are used to in other markets, such as Netflix for entertainment.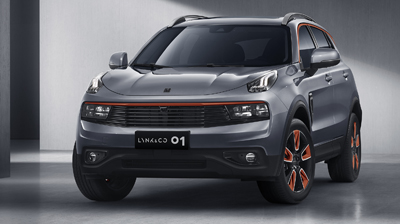 Lynk & Co will also embrace the potential of the circular economy; vehicle parts will be designed to last longer to minimise servicing, as there is no dealer network, while vehicles will be kept in the subscription cycle for longer by adapting monthly pricing according to a car's age and mileage.
"Our second-hand business model is just a cheaper subscription; the older the car the cheaper you get it," Visser said.
"We keep a total transparency and flexibility for the user, which is the main advantage. We almost totally control residual values in the used car market as we keep it within our system."
Lynk & Co is owned by Chinese car manufacturer Geely, which has been able to accelerate vehicle development through its ownership of Volvo.
The first model available in Europe will be Lynk & Co's 01 SUV.
Through direct sales and subscriptions, Visser estimates the brand can save 25% on the cost of the typical manufacturer's distribution model.
Its cars will also be a hub for a range of lifestyle service offerings, such as club memberships and free concert tickets.
Visser told Dezeen: "The world doesn't need another car brand. That's not the problem, the problem is efficient mobility. So, I think what we are saying is let's try to sell an offer of efficient mobility where you don't buy a car, but you buy mobility services. That's our ambitious target."