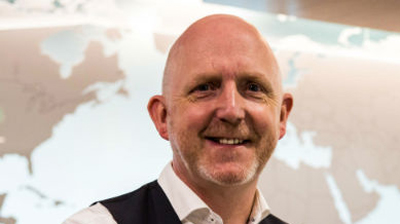 The motor finance industry is facing pressure on margins, investor concern and increasing compliance costs, forcing some to exit and others to adapt, according to MotoNovo Finance.
Barclays Partner Finance announced its plans to exit the motor finance market and issued termination notices to dealer partners in July this year following a "strategic review".
Mark Standish MotoNovo chief executive, reiterated that his company is dedicated to the sector, but said the automotive finance industry must pay attention to developments like Barclays' exit.
Standish said: "While recent years have seen new entrants move into the market, the current economic climate is not as favourable for lenders.
"We are beginning to see a reversal of this trend, with exits and consolidation among the lending community.
"At MotoNovo our commitment to dealer finance remains resolute. We believe in the consumer benefits of dealer finance products. But the signs are emerging that the pressure is most definitely on for the sector."
Standish said automotive finance is under pressure from reduced margins as a result of increased competition and rising costs.
Investors in the sector are also concerned about residual value products in light of a shift away from diesel engines. He also said regulatory changes are expected to continue, along with increasing compliance costs and an uncertain economic outlook.
Standish said there have been signs indicating an imminent change for the industry for some time.
For example, the market has broadly seen a more cautious outlook in the securitisation market.
He said: "This has been most notable with regards to PCP-centred portfolios, where prudence due to concerns about residual values has meant that lenders have faced reduced revenue and margin pressure.
"And these downward pressures exist within an increasingly active market. New and existing players have sought to increase lending, and the resulting climate is one of over-supply and margin erosions."
Standish said the broader economic uncertainty in the UK has had a negative impact on new car sales and the combination of all of the above means change is inevitable.
For the future of the market to be sustainable Standish believes the model has to move towards what MotoNovo calls a 'triple win;' where the benefits for the buyer, the dealer, and the lender are fair, appropriate, and proportionate.
Without a model that supports an equal distribution of the benefits, customers and lenders alike will be at a disadvantage.
Standish said: "We have seen moves to de-risk lending through more stringent underwriting and the use of rate for risk and 'maximum advancing.
"There have also been telling operational developments from major players and disruptors alike; from refined lending approaches, to market exits announced over the past weeks and months.
"We're sorry to see major players unwind their operations, as we believe healthy competition is crucial in driving the innovation and change required to make used car finance a leading choice for consumers. But we should expect further re-shaping of the industry in the months ahead."
Standish said during this market shift, it will be crucial for lenders and dealers to embrace change and strive towards continual improvement of customer outcomes to ensure fewer exits from the market to avoid restricting the level of liquidity within the sector.