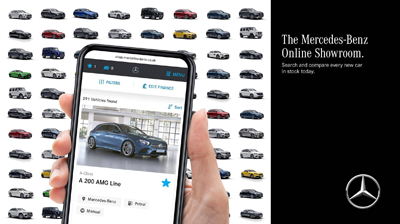 Mercedes-Benz has launched a new online showroom for UK buyers to speed up access to finance and reduce vehicle delivery times.
The site includes a live stock locator, which allows buyers to search by location. Users can also receive finance quotations on the site and see retailers' best offers on specific cars.
New vehicles offered on the site are limited to model lines – rather than being offered with a choice of options – in order to simplify the sales process and allow customers to compare like-for-like cars across different dealerships.
Mercedes-Benz sales director Rachael Thompson said: "The online showroom is a hugely important part of the changing customer journey. We want to make it as simple as possible for a customer to research and choose their Mercedes-Benz.
"The idea behind the online showroom is to allow customers to search for their perfect car from cars readily available and in stock – this means significantly reduced waiting time as the car is already here."