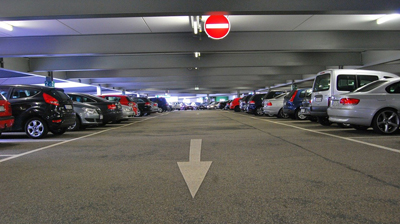 As Sterling continues its plummet - now reaching a five-month low against the dollar at 1.26 earlier this week - the Bank of England has undertaken measures to keep banks afloat amid the pandemic, slashing its' bank rate by 50 basis points to 0.25% and reintroducing a scheme enabling banks to borrow at a preferential rate for the next four years.
Focusing in on the automotive industry, factories are shutting all over mainland Europe as predicted. Similar shutdowns as previously seen in China are now appearing all over the continent, and the mixture of parts shortages, staff welfare concerns and confirmed cases of the virus are serving to cripple vehicle production.
Italy and Spain are the most severely affected, with the former engaged in a lockdown and the latter declaring a state of national emergency.
Confirming European auto-lenders' fears, Fiat Chrysler Automobiles (FCA), VW Group, Ford and Renault-Nissan are all halting production at various plants in Europe:
FCA is ceasing production for its Fiat and Maserati units at six major Italian plants until later this month, while factories in Poland and Serbia follow suit;
Ford is shutting down operations at its plant in Valencia, Spain, as three staff members test positive for the virus;
VW is suspending production in Slovakia and Martorell, Spain;
Renault-Nissan has stopped manufacturing at two of its plants in Barcelona, due to resume later this week, and northern Spain.
Porsche and Scania has also announced they are halting production.
According to FCA, the suspension will enable it to respond to the interruption in market demand by ensuring the optimisation of supply, and allow the group to be ready to resume production promptly once market conditions allow.
Similarly, the chairman of the executive board at Group PSA made the decision to shut down 15 major vehicle production sites across Europe, until later this month. So far, five sites in France have been closed, three in Spain, two in Germany and the UK, and one in Poland, Portugal and Slovakia.
In contrast, carmakers are continuing to resume production across China where the cases of the virus are reported to be declining – although this is likely due to China making it much harder to confirm a diagnosis, making it appear as if the numbers are going down when there may not be any change at all.
However, despite the restart of auto manufacturing in China, the impact on global car production, demand and lead times is yet to be seen.
With the number of cases still increasing worldwide, the series of shutdowns is likely only the beginning of the disruption to the auto finance industry.
In anticipation of arrears occurring in the auto loans market, many auto lenders are offering repayment flexibility to borrowers – and sometimes moratoriums.
Ford Credit, the captive-lending arm of the auto manufacturer, is advising customers to contact the company if they are concerned about their ability to make monthly payments, claiming that they may be able to change a payment due date, or delay a payment if the customer has purchased or leased a vehicle through the company.
In addition, Ford Credit claimed it would permit new buyers to delay their initial payment for 90 days after the purchase, should they choose to do so.
Similarly, Hyundai Motor North America announced it would make up to six months of payments for new owners who lose their jobs as a result of the pandemic and have purchased or leased their vehicle between 14 March – 30 April through Hyundai Capital.
For new purchases through April 30 financed by Hyundai Capital, Hyundai is deferring payments for 90 days at the customer's request.
In another case of an automaker stepping in to slow the descent into arrears, General Motors is offering loans for up to 84 months at no interest to new buyers in the higher credit tiers, plus further assistance to current owners including the option to delay payments.
In a bid to entice new customers, the first payment on a new loan can be deferred for up to 120 days and the OEM is suggesting that dealers use their online car purchasing tool to offer customers the option to buy and receive a vehicle from home.
For current owners, GM is making several new services available including OnStar Crisis Assist, a service that connects drivers to first responders.
James Tew, chief executive officer at iVendi, argued that online sales may be the lifeline that dealers need.
He explained: "In the event that consumers are either afraid of visiting showrooms because of wanting to avoid unnecessary human contact or effectively confined to their homes, online could still provide an effective route to market.
"Really, this is the time to ensure that, in terms of the online motor retail facilities that you offer, you are able to allow the customer to choose and finance their car online as a minimum. Then, you have to look at which aspects of the deal can be handled remotely that are currently undertaken on a human level."