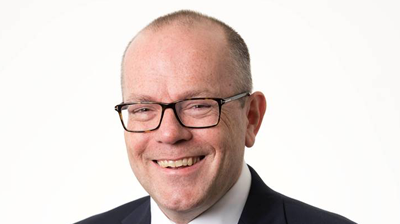 The Financial Conduct Authority (FCA) has announced that the existing forbearance support will continue for an additional three months.
The measures are currently available to consumers of motor finance, buy-now pay-later (BNPL), rent-to-own (RTO), pawnbroking and high-cost short-term credit (HCSTC) products, who are facing payment difficulties as a result of the pandemic.
According to the organisation, the guidance comes into force on 17 July 2020 and will remain in operation until 31 October 2020.
Christopher Woolard (pictured above), interim chief executive officer at the FCA, said: "Our measures will ensure that people who are still facing temporary payment difficulties because of this pandemic, continue to have access to the help they need. However, if you can afford to start making repayments, you should."
The measures reveal that:
If customers can afford to return to regular or partial payments, it is in their best interest to do so and firms should contact consumers at the end of a payment freeze to agree a plan on how the missed payments can be repaid;
The ban on repossessions will continue until 31 October 2020 – this applies to motor finance and RTO customers still facing temporary payment difficulties as a result of coronavirus and who need their asset.
For customers still facing temporary payment difficulties as a result of coronavirus:

Firms will provide them with support by freezing or reducing payments to a level they can afford, on their motor finance, BNPL or RTO agreements for a further 3 months;
For BNPL customers, where a loan is within the promotional period, this will mean offering customers an additional extension to that period;

HCSTC customers can only apply for a payment freeze under this guidance once up to 31 October 2020 in respect of each HCSTC agreement. For those customers who have had a payment freeze and are still experiencing payment difficulties, firms will provide FCA Handbook-compliant support.
Any payment freezes offered under this guidance should not have a negative impact on consumer credit files.
The FCA first announced its proposal to extend the forbearance period earlier this month, receiving mixed reviews from the auto finance industry.
One dealership software provider said in a social media post: "While well-intentioned, extending the payment freeze on car loan repayments for an additional three months may not be the best course of action. It made sense when the UK was in lockdown but I think it would now make more sense for people who are in difficulty to apply for a grace period rather than a blanket freeze. Frequently, when in difficult, it is best for the customer and the bank to act early rather than procrastinate an asset recovery and needlessly prolong the stress and expense of the process."
Another industry veteran added: "Extending forbearance is certainly not the right thing for a number of customers. If there is no likelihood of the customers circumstances improving then voluntary terminating the agreement can be the right thing for the customer, thus removing the stress and strain they are under. Equally some of the smaller independent finance companies are under great pressure from the original forbearance period, with a major impact on cashflows and margins, and there is a limit as to what they can sustain."
One equipment lender observed: "The service levels of some of the lenders have been severely impacted and the appetite of others to write new business has dipped significantly as a result of home working and the allocation of staff to process forbearance claims. There is business to be written however the service levels are proving to be challenging and extending forbearance is just moving the problem down the road and will undoubtedly lead to the closure of some brokerages and lenders."