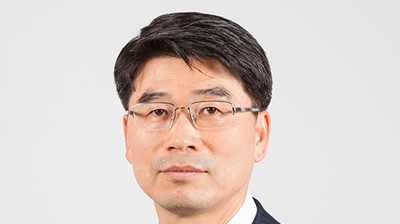 In an effort to meet the increasingly diverse range of customers across the globe, Kia Motors Corporation has announced plans to expand its partnerships with global mobility companies.
Ho Sung Song (pictured above), president and chief executive officer of Kia, explained: "Kia is striving to provide customized products and differentiated mobility services based on its long history in automotive manufacturing. Kia will further enhance its collaboration with global partners to offer regionally customized mobility services as it implements its 'Plan S' strategy."
Prior to the lockdown, the automaker announced a long-term strategy detailing the company's plans to diversify mobility services in specific regions:
Europe – Kia will work with partners to provide a customized mobility service for the region. Building on its Spanish car-sharing service of 500 plug-in hybrid electric vehicles, Kia plans to provide additional multi-modal mobility services in the future;
Italy & Russia – The automaker is set to launch a dealer mobility service later this year, enabling dealers to rent vehicles for any period from a single day up to a full year, gradually expanding this service globally in the future;
Korea – Kia is set to expand its local 'Kia Flex' vehicle subscription program with 200 vehicles, including the new Carnival and a new electric vehicle model;
North America – The company plans to accelerate its electrification efforts and further enhance cooperation with mobility partners.
Furthermore, Kia is preparing for changes in the mobility service sector in emerging markets. Armed with a series of key partnerships with companies such as Ola, India's largest ride-hailing company; Revv, another Indian car-sharing company; and Grab, Southeast Asia's largest ride-hailing company.
The automaker expects these partnerships to provide a better understanding of the mobility needs of its customers in the development of future vehicles.