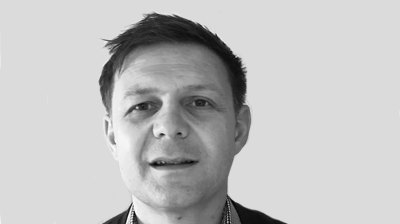 Vehicle leasing and finance firm, Bridle Group, has announced its acquisition of the broker firm Kew Vehicle Leasing, marking a key step in its UK expansion strategy.
Set to be rebranded into Bridle Vehicle Leasing Richmond over the course of November, the acquisition represents an important step forward for Bridle Group which has been steadily expanding its portfolio in recent times.
Founded in 2013, Kew Vehicle Leasing is an independent vehicle leasing broker based in Richmond-upon-Thames. Kew aims to promote its selection of greener vehicles and offer advice to corporate and private clients on how to reduce their carbon footprint, whilst saving on fuel costs.
As part of Bridle's expansion strategy, earlier this year in June the Group acquired a 51% stake in Fleet Procure, a cloud-based online platform that connects car dealers with leasing companies. The decision would see Fleet Procure's buying power double to more than 15,000 units per year.
Alan Carreras, managing director of Bridle Group, explained: "The platform is perfectly suited to our needs, to those of our partners and to our clients. The intuitive nature of the system makes an end-to-end transaction not only effortless but seamless."
Originally founded in 1969, Bridle has grown to become a multi-million-pound provider of vehicle leasing, fleet management, asset finance and insurance services to SMEs, private consumers and fleets across the UK.
Carreras added: "In terms of USP, Kew is hugely skilled in relationships with suppliers and PCH marketing This is particularly important for us as we expand our authorised representative (AR) programme. We are now well on course to achieve our target of 30 AR partners by the end of this year."
A new franchise opportunity
Having already purchased 14 brokers during the past decade, Bridle Group came out with a new franchisee model just prior to the lockdown designed for brokers who don't fit the acquisition model.
According to Tano Di Girolamo, managing director of Fulton Leasing (one of Bridle's brokers) and the new franchise director for the group, the franchise model has been well received by several leasing brokers across the UK.
He said: "We are interested in attracting quality people to our group of companies, people who under other circumstances may never step out of the comfort of employment or grow their existing business."
According to Di Girolamo, additional benefits include a £100 bonus for each maintenance contract written with Bridle Maintenance, £25 for ancillary products such as GAP and a volume quality bonus for achieving SLA's and exceeding targets.
He added: "This is a significant move for the Bridle Group. The conditions are right for this sort of expansion. We have sufficient scale and expertise to offer all the back-end benefits from a significant player in the broker market, while being part of a welcoming family of individual brokers that want to be part of a growing success story."