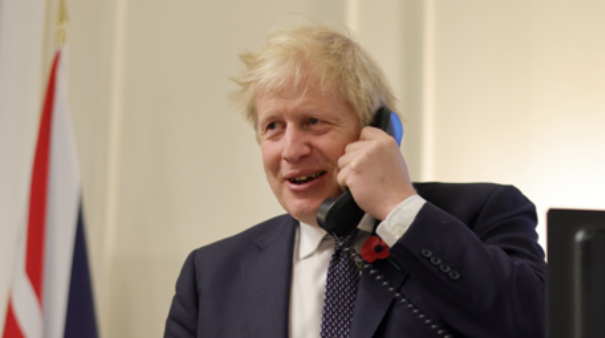 Yesterday, the UK auto industry awoke to the sound of the prime minister announcing that the sale of new internal combustion engine (ICE) vehicles will have to stop with effect from 2030, some 10 years earlier than the initial deadline.
UK prime minister Boris Johnson outlined his 10-point plan for a green industrial revolution covering key topics such as clean energy, transport and innovative technologies. The plan is designed to facilitate the UKs decision to "eradicate its contribution to climate change by 2050".
Mobilising some £12 billion of government investment, the plan is also hoped to spur more than three times as much private sector investment by the 2030 deadline.
The prime minister's 10 points, include plans to:
Back the key car manufacturing bases across the UK to accelerate the transition to electric vehicles, and transform our national infrastructure to better support electric vehicles;
Facilitate innovation in the finance sector to develop the cutting-edge technologies needed to reach these new energy ambitions and make the City of London the global centre of green finance.
In the announcement, prime minister Boris Johnson explained: "Although this year has taken a very different path to the one we expected, I haven't lost sight of our ambitious plans to level up across the country. My 10-point plan will create, support and protect hundreds of thousands of green jobs, whilst making strides towards net zero by 2050.
"Our green industrial revolution will be powered by the wind turbines of Scotland and the North East, propelled by the electric vehicles made in the Midlands and advanced by the latest technologies developed in Wales, so we can look ahead to a more prosperous, greener future."
According to the prime minister, the UK will end the sale of new petrol and diesel cars and vans by 2030, a decision the government came to following "extensive consultation with car manufacturers and sellers". This 2030 deadline is 10 years earlier than originally planned, however in an attempt to smooth the transition, the sale of hybrid cars and vans that can drive a significant distance with no carbon emissions is permitted until 2035.
To support this acceleration, the prime minister has announced:
£1.3 billion to accelerate the rollout of chargepoints for electric vehicles in homes, streets and on motorways across England, so people can more easily and conveniently charge their cars;
£582 million in grants for those buying zero or ultra-low emission vehicles to make them cheaper to buy and incentivise more people to make the transition;
Nearly £500 million to be spent in the next four years for the development and mass-scale production of electric vehicle batteries, as part of the government's commitment to provide up to £1 billion, boosting international investment into the UKs strong manufacturing bases including in the Midlands and North East.
The government is also set to launch a consultation on the phase out of new diesel HGVs to put the UK in the vanguard of zero emission freight, although no date has been set yet.
Zenith sees long term benefits
UK-based fleet management provider, Zenith, pointed out that battery electric vehicles (BEVs) currently account for around a third of its new car orders, and that fleets are seeing the long-term financial benefits of BEVs.
Alan Bastey, customer relationship director and EV specialist at Zenith, said: "The government's announcement on the ban of petrol and diesel vehicles by 2030 and hybrids by 2035, is a welcome confirmation and will help businesses focus on their future mobility requirements. It means the change is only two or three fleet cycles away for the average company.
"Demand for BEV passenger cars continues to grow, supported by growing choice, improved affordability and availability. Our teams across Zenith are working proactively with customers to help them manage the transition to BEVs and ensure that the mix of vehicles is appropriate to their business requirements."
According to Zenith, the typical annual mileage for a BEV is 8,000-10,000 miles. The company stated that businesses should consider that low emitting cars have further corporation tax benefits as they are not subject to lease rental restrictions and a lower 6% capital allowance rate.
BVRLA remains committed
In an announcement, the BVRLA revealed that while its members were committed to decarbonising, many fleet operators are unable to source appropriate electric vehicles for their needs while others have a business model that struggles to absorb the additional cost and charging constraints of running EVs.
The association reported: "2030 is an extremely aggressive phase-out target, but one that will be embraced by many drivers and fleet operators. The 2035 extension for plug-in and full hybrids provides an essential lifeline for those facing a greater zero-emission challenge.
"Vehicle rental companies and van fleet operators will be very relieved to have this additional breathing space but will need clarity on exactly what types of hybrid are in scope. Setting these phase-out dates is just the start of the journey, now the government needs to create the supportive environment that will enable fleets and motorists to step up to the challenge of decarbonising road transport. It won't be easy, and it won't be cheap."
The BVRLA recommended three support areas that the government must focus on:
- Maintain a set of tax incentives and grants that will drive demand across all segments of the UK fleet and retail automotive market;
- Ensure the UK remains an attractive market for OEMs to sell their electric vehicles, which are currently in high demand across the globe;
- Provide a comprehensive strategy on charging infrastructure which includes a supply of affordable and reliable public charge points and incentives to unlock private sector investment.
Lex Autolease says transition will be pressing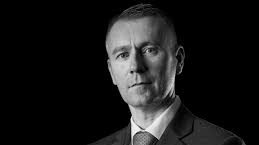 Ashley Barnett, head of consultancy at Lex Autolease, said: "2030 will come around particularly quickly for businesses with large fleets of ICE vehicles. Although more businesses are exploring switching to electric vehicles already, this announcement makes the transition much more pressing and firms will need to start to act now.
"An acceleration of the UK's EV infrastructure rollout, incentivising new and used purchases, plus investing in renewable electricity sources and making the UK attractive to BEV suppliers in a global market must be at the top of the agenda if we are ever going to hit this ambitious deadline."
Society of Motor Manufacturers & Traders (SMMT) "an immense challenge"
Mike Hawes, chief executive of the SMMT, said: "We share government's ambition for leadership in decarbonising road transport and are committed to the journey. Manufacturers have invested billions to deliver vehicles that are already helping drivers switch to zero, but this new deadline, fast-tracked by a decade, sets an immense challenge.
"We are pleased, therefore, to see government accept the importance of hybrid transition technologies – which drivers are already embracing as they deliver carbon savings now – and commit to additional spending on purchase incentives. Investment in electric vehicle manufacturing capability is equally welcome as we want this transition to be 'made in the UK', but if we are to remain competitive – as an industry and a market – this is just the start of what's needed.
"Success will depend on reassuring consumers that they can afford these new technologies, that they will deliver their mobility needs and, critically, that they can recharge as easily as they currently refuel."
AMTE Power heads for growth
Kevin Brundish, chief executive officer of AMTE Power – a UK-based full-cycle battery manufacturer – explained: "For businesses like ours, this continued government support which goes alongside financial support packages such as the Faraday Industrial Strategy Challenge Fund and the Automotive Transformation Fund, will help to create the right investment environment for us to grow here in the UK.
"This accelerated transition to electrification will require an onshore supply chain for the electric vehicle's most crucial component, the lithium ion battery, the creation and growth of which will also stimulate the wider economy and create much needed jobs."
LeasePlan requires urgent answers from government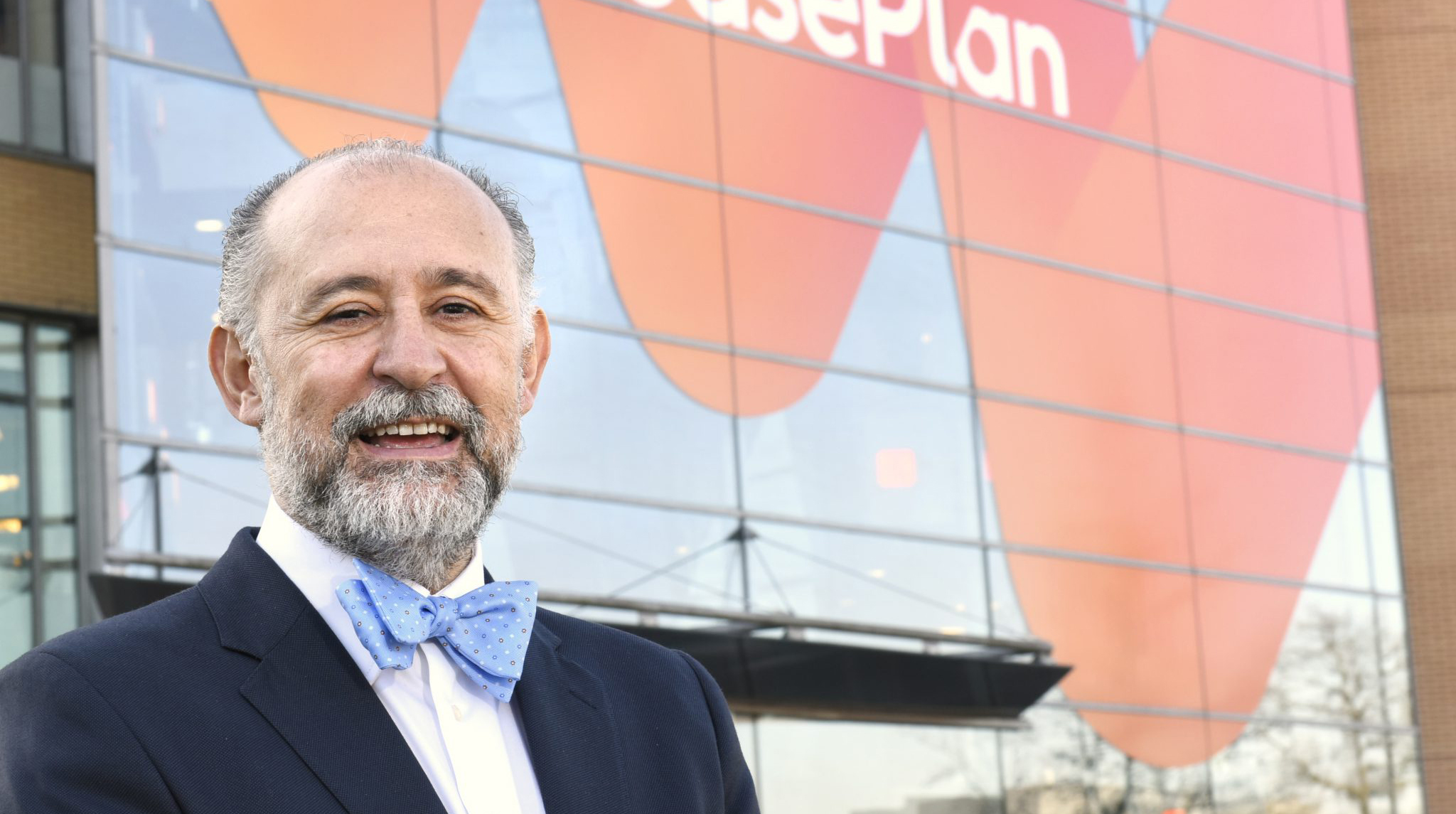 Alfonso Martinez, managing director of LeasePlan UK, explained: "The government's plans to bring forward the ban on new fossil fuel vehicles to 2030 are suitably ambitious, and a welcome sign that it is taking the nation's transition to electric vehicles seriously. However, the government still needs to address the elephant in the room: what happens to electric vehicle supply post-Brexit? We need urgent answers from the government on what will happen to the continuity of electric vehicle supply shipments when trade tariffs are introduced. We must ensure that the UK still keeps its place at the table, otherwise we run the risk of simply not having enough vehicles to meet the demand and ultimately failing to meet our environmental obligations in the long term.
"The government also needs to make urgent investments in electric vehicle charging infrastructure, particularly in rural areas, to ensure the switch is as frictionless as possible. This needs to happen sooner rather than later; bad experiences with charging stations early on will only serve to dissuade people from going electric, making widespread adoption even more challenging."
Conister Finance & Leasing urges access to credit
Douglas Grant, director of Conister, said: "The government's plan shows that it is serious about a transition to a new economy, with some concrete commitments announced to accelerate the move towards a net zero carbon economy by 2050. There are significant opportunities for the SME sector to capitalise on this transition – and while government funding will be important, access to credit will be critical for entrepreneurs and businesses to take advantage of these new opportunities as well as to help them adapt and change their business models. The specialist lender segment will be critical to providing that support alongside government funding.
"We are already seeing signs of the SME segment pivoting towards the green economy, with Covid-19 serving as an accelerator. We have recently completed two loans to fund green SMEs, worth a total of £4 million – one for Propensio Finance, to enable their customers to have access to affordable finance to purchase renewable energy products and the second one to BeWarm Group, to allow the company to offer financing solutions to its customers."