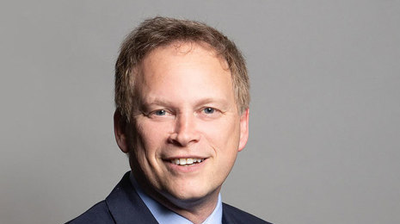 The government has published its long-awaited transport decarbonisation plan, which includes phasing out the sale of new diesel and petrol heavy goods vehicles (HGVs) by 2040, and the requirement for all cars and vans to be fully zero emission at the tailpipe by 2035.
Described by transport secretary Grant Shapps as "a world-leading pledge to phase out all polluting road vehicles within the next two decades", the plan also includes a commitment to accelerating moves to make the central government fleet all-electric, as well as ensuring that all new private electric vehicle (EV) chargepoints meet smart charging standards.
There is to be a consultation on proposals for a 2035 phase out date for HGVs weighing from 3.5 to 26 tonnes and 2040 for vehicles weighing more than 26 tonnes – or earlier if a faster transition seems feasible.
Regulatory framework
Current regulation does not enforce the 2035 car and van decision, nor phase out new petrol and diesel cars and vans by 2030, or enforce the decarbonisation commitments in other vehicle types contained in the roadmap. As a result, the government has published a green paper seeking views on the proposed regulatory framework for the UK with regard to all newly sold road vehicles, scheduled to be introduced in 2024.
This explores two options: "tightening" the existing efficiency-based regulations, requiring the new vehicle fleet to become more efficient; and deploying a Zero Emission Vehicle Mandate (ZEV Mandate) as recommended by the Climate Change Committee, alongside a CO2 regulation.
The document discusses the wider regulatory framework including:
the vehicle models that should be in scope
whether derogations and exemptions should apply in certain cases
the level of fines that should be issued for non-compliance
defining the "significant zero emission capability" that all new hybrid cars and vans will be required to deliver from 2030 to 2035
In addition, the government has published a delivery plan setting out significant milestones towards the phase out dates for petrol and diesel cars and vans.
Commitments include £582 million allocated for plug-in grants to reduce ZEV sticker prices, available until at least 2022/23. The grant provides funding of 35% of the purchase price for eligible vans up to £3,000 for vans less than 2.5 tonnes, and up to £6,000 for vans between 2.5 and 3.5 tonnes. Vans must emit less than 50gCO2 / km and be able to travel at least 60 miles (96 km) without any emissions to be eligible.
Zero emission cars will be exempt from vehicle excise duty (VED) and will receive favourable company car tax rates until at least March 2025. Companies and unincorporated businesses are eligible for enhanced capital allowances when buying a new zero emission car for business use. This allows for 100% of the cost of the car to be written off against the taxable income of the period in which it was bought.
In addition, the government has committed to ensuring 100% of its 40,000 car and van fleet, the UK's second largest, will be fully zero emission at the tailpipe by 2027, three years earlier than planned.
Electric vehicles
The government is to publish an EV infrastructure strategy later this year, and is investing £1.3 billion to accelerate the rollout of charging infrastructure, with grants for chargepoints in homes, workplaces and on-street to continue until at least 2024/25. Later this year will also see new regulations designed to improve the consumer experience at public chargepoints and to support infrastructure provision in new homes. Ofgem has published a consultation covering distribution network connection charging with changes expected to come into force in 2023.
The delivery plan notes: "The second-hand electric vehicle market will be critical in the UK's transition to ZEVs. Our incentives for new ZEVs play an important role in increasing supply for the second-hand market. Additionally, our funding for chargepoint infrastructure is also supporting consumers to buy used ZEVs. We are engaging with stakeholders to ensure consumers have the information they need to make informed decisions on second hand ZEVs at the point of sale."
Industry reaction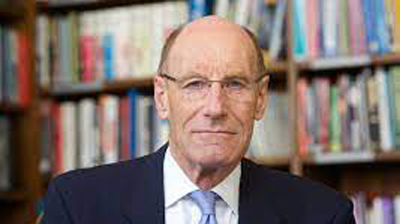 Sir John Armitt, chair of the National Infrastructure Commission, said: "Policy signals from government are important, and we welcome that the plan is unambiguous in its ambition to enable the end of diesel and petrol cars. The decision to legislate for all new private chargepoints to be smart is also encouraging, as it will help drive down costs for consumers.
"But the bottom line is whether, as a driver, you can feel confident that the infrastructure will be in place to enable you to switch to an electric vehicle. We need to see a charging infrastructure strategy with clear delivery commitments and milestones, promised for later this year, to give consumers that confidence."
BVRLA chief executive Gerry Keaney said that while the plans show the government's determination to deliver on its zero emission transport targets, "the ambitious timescales involved in the phase-outs for the sale of polluting cars, vans and trucks leave little room for error."
He was also one of several commentators to note the omission in the documents of any suggestions of how the Treasury will replace lost fuel duty and potentially reduced VED revenues once EVs become the norm.
"Today's 'greenprint' provides some essential clarity and certainty for road users, but there are still major questions that need answering, including what longer-term plans the government has for motoring taxation," Keaney said.
The Society of Motor Manufacturers and Traders (SMMT) welcomed the plan, but cautioned that "achieving net zero cannot rely solely on the automotive sector. Massive investment, not least in infrastructure, is necessary and must be delivered at accelerated pace, for which we still await a plan and equally ambitious targets. Crucially, we must maintain a strong and competitive market that ensures the shift to electrified vehicles is affordable for all."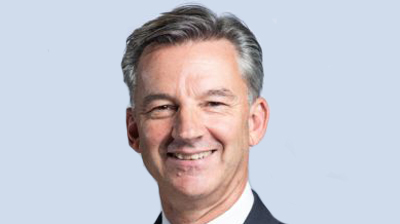 Mike Hawes, SMMT chief executive, said: "The right regulatory framework can give drivers the confidence to switch, and manufacturers the clarity they need to invest. However, the ambitions are incredibly high and the timeline tight, so any regulation must be backed by a package of measures that accelerate market uptake through consumer incentives, as well as an irreversible commitment
to the expansion of charging infrastructure and rapid energy decarbonisation, so we're not putting brown energy into green cars and vans."
SMMT also pointed out that while the industry is developing many types of zero-emission technologies for heavy commercial vehicles, with electric, hydrogen and other alternative fuel options available, most are in their infancy, raising concerns that hauliers may end up deferring their decarbonising decision to the last minute.
This view was endorsed by RHA chief executive, Richard Burnett, who said: "This proposal as it stands is unrealistic. These alternative HGVs don't yet exist – we don't know when they will and what they will cost. "It's also not clear what any transition will look like – this is blue skies aspiration. For many haulage companies there are fears around cost of new vehicles and a collapse in resale value of existing lorries. The problem is even worse for coaches, which are more expensive to buy and have longer lifecycles.
"We support investment in vehicles to deliver Net Zero, but it requires coherent, affordable and inclusive market-driven policies. Decarbonisation policies must support a thriving commercial vehicle sector to ensure the UK has a vibrant economy supporting people and businesses."
The RHA said it was concerned about a possible repeat of what it called "the well-intended but ill-conceived Clean Air Zone (CAZ) policy", which it said failed to match sustainability goals with economic demands.
The association said in that instance, by linking CAZ compliance to the Euro VI diesel standard, the government undermined the second-hand asset values of non-Euro VI diesel vehicles; while by failing to phase in CAZ compliance as the market supply of the required Euro VI HGVs allowed, a supply shortage was created creating price inflation. Together with the asset devaluation, this twin-hit disrupted business investment decisions and consequential vehicle replacement cycles.
RHA stated: "We regret that the 'stranded asset' phenomenon caused by CAZ policy prematurely wiped £1.2bn off the second-hand value of the Euro V fleet of HGVs (94,000 HGVs; 18% of the overall UK HGV fleet)."
Transport decarbonisation plan
Heavy goods vehicles: ending the sale of new non-zero emission models [consultation closes 3 September]
Transitioning to zero emission cars and vans: 2035 delivery plan
CO2 emissions regulatory framework for all newly sold road vehicles in the UK [consultation closes 22 September]